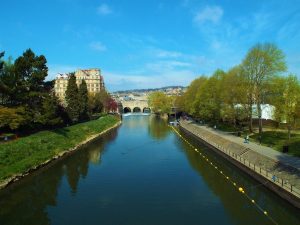 Beautiful Bath – the only place in the UK where the entire city is designated a UNESCO World Heritage Site – is one of the hottest destinations for incentive travel in 2020 according to Penguins Events. The incentive agency named Bath as one of seven destinations that it believes will motivate teams and deliver transformational experiences for businesses and their employees. Here, Incentive Project Manager Ami Dorkings, gives her lowdown on what makes the destination stand out…
Immersed in Roman and Georgian architecture, the ancient city of Bath has become one of the UK's most popular cities. With luxury spas, eclectic dining and quality pubs, Bath offers something for everyone. In 1987, Bath was awarded UNESCO world heritage site status, no surprise as it is home to one of the world's best-preserved Roman bathhouses, used for relaxation and socialising for over 2000 years.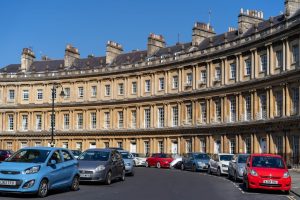 As well as the bathhouses, Bath has the Royal Crescent, which is home to 30 grade 1 listed buildings. Bath oozes the charm of 18th century England, however if you'd like a more modern experience visit the Thermae Spa. Enjoy the UK's only natural thermal waters in the open-air thermae pool overlooking the city.
Aside from the breath-taking architecture, Bath is home to some amazing pubs and restaurants. Take to the water and explore the riverside pubs and restaurants, whilst also encountering waterside wildlife as you float. Or, if you'd prefer to stay on dry land, have afternoon tea in The Pump Room restaurant followed by gin tasting at the Bath Gin Distillery – the birthplace of Bath Gin.
Once you've revelled in the wonderful architecture and sampled the delicacies of Bath, take a leisurely stroll through the city. Visit Prior Park and marvel at the Georgian dams, whilst you take a break and breath in the fresh air. Or walk across Pulteney Bridge – built in 1769 as a toll bridge between parishes, the bridge now attracts shoppers and photographers.
IN BATH, YOU MUST:
Take a hot air balloon flight above the city to get unparalleled views of Bath, whilst enjoying a glass of champagne.
Enjoy a drinks reception at The Roman Baths. Gaze in awe at the Great Bath, visit the changing rooms and sauna, and sample the famous spa water (containing 43 minerals).
Dine at The Pump Room. Located above The Roman Baths, The Pump Room has been a destination for entertainment since 1706. Enjoy afternoon tea whilst listening to the Pump Room Trio.
Tour Bath Abbey and enjoy the beautiful Gothic architecture. Climb to the top tower and enjoy a stunning view of the city at dusk.
Find out which other destinations made it onto Penguins' Top 7 Incentive Travel Destinations for 2020
Click on the links within this article to contact or view the micebook profiles on any of the venues, hotels or suppliers mentioned. Alternatively, search all our
Destinations
for ideas on where to take your next event and create your own inspiration board…
Here are some more micebook profiles worth checking out for this destination: