One of micebook's top six destinations to watch for 2020, Rwanda is increasingly attracting the attention of event planners looking for somewhere off the beaten track. Worldspan managing director Sophie Morris recently visited the up and coming African country and described it as a life-changing experience. Here she shares her highlights (and amazing photos)…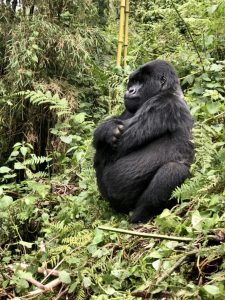 "I'm a big fan of Africa – it's an amazing continent and Rwanda is somewhere I have wanted to go for a long time. While it was a personal trip with a friend, it was a great opportunity to check out the infrastructure, see how safe it is, and what can be done there for incentive groups.
I was blown away by how different it was to the usual African destinations and by how safe I felt travelling around. For a country that was ripped apart just 25 years ago, the way they have reinvented themselves without much help is incredible.
We started off in the capital Kigali, which is compact and has some great hotels. There is a Serena Hotel and the Radisson Blu, which is connected to a convention centre so a good option for meetings. We went to the genocide museum, which was fascinating but really upsetting.
The biggest draw for me was going to see the gorillas in Volcano National Park. I chose to stay at the Mountain Gorilla View Lodge – a four-star property, but for me an ideal location because it is only about 15 minutes from the main entrance to the National Park – some of the others are over an hour away and when you have an early start being closer was a benefit.
The Mountain Gorilla View Lodge is made up of 30 individual stone thatched lodges; all have a large living area with an open fireplace (which is lovely in the evening after a hard trek – to sit by your own fire with a large G&T) and a private veranda. For a five-star experience, the One&Only Gorilla's Nest has just opened up almost next door to where I stayed – again a great location.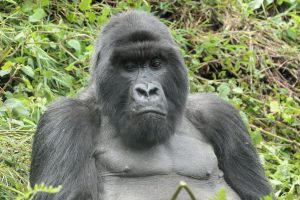 Trekking to see the gorillas is not for the faint-hearted. It's not an easy walk into the mountains and you are going through quite thick forest and almost hacking through the undergrowth. They are very strict on how many people are allowed to visit the gorillas – there are ten families of gorillas that visitors can observe and one small group of no more than eight can visit each family per day.
You meet early in the morning and each group is assigned a guide, who will know the rough location of the family as they all have trackers to protect them and prevent poaching. We trekked for about two hours, although it can be a lot longer. The terrain is quite steep and you are at an altitude, so you do feel the thinness of the air, but the scenery is stunning and so lush and green.
When we got closer to the gorillas, we were met by the trackers who were looking after our family and given a safety briefing on how to behave around them and how to understand their behaviour. The gorillas are 100% wild, but as long as you follow the rules, you don't feel threatened, you just feel in awe. They are such immense creatures and so beautiful and humanlike, it just blows your mind.
We were so fortunate because the family of gorillas sat very close to us, so I was probably only about 10ft away. It's okay if they get close to you, but you are not allowed to invade their space. It was a male silverback and his family and one of the females had given birth that night – seeing the way she looked after the baby was amazing and we sat and watched them for about an hour.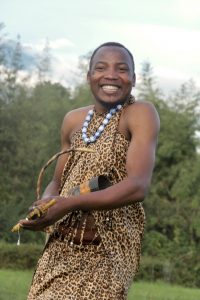 We also spent some time visiting the local villages and went to the Dian Fossey museum to learn about everything she had done for the gorillas. The gorillas in Rwanda were on a massive decline but now the population is increasing – the fees you pay for a permit to see them are not cheap ($1,500 per person) but it largely goes towards conservation and protecting them so it's totally worth it.
Aside from the gorillas, the bird life is amazing, and you can also go and see the golden monkeys, which are indigenous to Rwanda. I would actively sell Rwanda for an incentive group that is looking for something different. It's a very special destination and going to see the gorillas is a life-changing experience."
Click on the links within this article to contact or view the micebook profiles on any of the venues, hotels or suppliers mentioned. Alternatively, search all our
Destinations
for ideas on where to take your next event and create your own inspiration board…
Need more inspiration? Check out our Emerging Destinations eXperience guide for ideas, DMC's, hotel suppliers and more…