Those discerning folk at Global DMC Partners know a thing or two about forecasting the top destinations for the year to come. So, when they placed Budapest in their incentive destination 'Hot List' for the year to come, Madame went straight online to book her flights over to the beautiful cultural hotspot.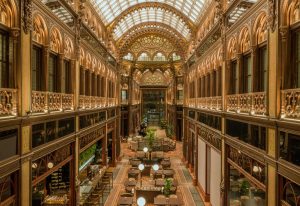 First stop will be the current talk of the town – the Parisi Udvar Budapest Hotel, part of Hyatt's alluring Unbound Collection. This Belle Epoque beauty, first designed as a glass-roofed shopping arcade, has been painstakingly restored to its former glories and the result is an opulent property steeped in history, evoking memories of the heyday of the Austro-Hungarian Empire.
Each of the 110 rooms and suites are decorated in Art Nouveau style with a fusion of Gothic and Moorish-furnishings and touches, while event spaces include four multifunctional meeting rooms which can accommodate up to 160 guests.
Next up, it's off to Mystery Hotel Budapest, a new 82-room Hungarian hideaway located in a 19th-century Freemason building in the city's central 6th district. Guestrooms are bright and garden-like, inspired by Greek architecture, and the hotel also features a fine-dining restaurant, The Great Hall, a rooftop garden and Secret Garden Spa.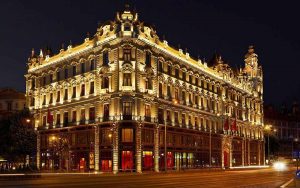 While in town, Madame will be donning her hardhat to take a glance at the much anticipated Matild Palace, the first Marriott The Luxury Collection property in Budapest.
The 130-roomed hotel, located in the historical District VI, is a redevelopment of a classic Central European building dating from the 19th century, set inside a classic palatial neo-Baroque building on the gateway to the Elisabeth Bridge over the Danube.
Click on the links within this article to contact or view the micebook profiles on any of the venues, hotels or suppliers mentioned. Alternatively, search all our Destinations for ideas on where to take your next event and create your own inspiration board…
Here are some more micebook profiles worth checking out for this destination: