Around 100 event profs were among the first to get a sneak peek of London's stunning new Great Scotland Yard hotel, part of the Unbound Collection by Hyatt, at a joint event hosted by micebook and Hyatt last week.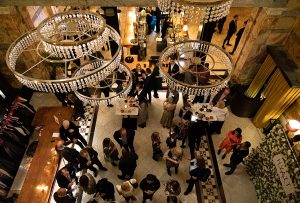 Buyers from corporates and agencies including Top Banana, Black Tomato and TEN6 Creative along with Hyatt representatives and select micebook supplier partners, gathered at Boyds Grill & Wine Bar, 8 Northumberland Avenue for Feel, Fuel & Function on Wednesday 6 November.
The event was focused around Hyatt's landmarks of wellbeing: FEEL (how you feel; your emotional + mental wellbeing), FUEL (how you fuel + power your body, inclusive of things like food and sleep), and FUNCTION (how you move + function in work, life, and play).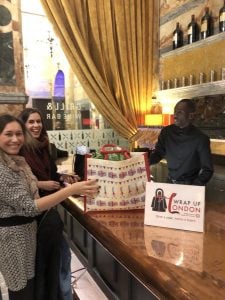 For Feel, charity Wrap Up London was on hand to collect coats and scarves donated by guests at the event to help keep homeless people across the capital warm this winter, while for Fuel, guests enjoyed a selection of nutritious canapes and bowl food and a nutritionist gave tips and advice on healthy eating and snacking.
And for Function, a Pedibus was available for groups to cycle round the corner for show rounds at Great Scotland Yard Hotel. The property is one of London's most historic and cherished buildings that holds more hidden stories than any other in London.
Guests got to hear some of those amazing stories, enjoy the bespoke artwork and explore the hotel ahead of its official opening next month. At the end of the evening, there were stays at a number of Hyatt properties up for grabs at a prize draw with one lucky buyer winning a stay at Great Scotland Yard.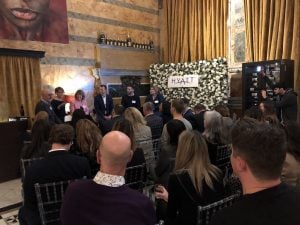 Earlier in the day, a panel featuring corporate and agency buyers along with Hyatt representatives, debated industry trends and topics ranging from Brexit to commission and sustainability. Here are some of the highlights of what was discussed:
Brexit
The panel agreed that Brexit has not had a huge impact on either event bookings or budgets, although it was noted that each time a deadline nears, for example the most recent one on 31 October, there has been a little more hesitation and cautiousness among clients. One agency buyer added that from a commercial perspective, agencies do need to look at how they are spending money and forecasting budgets for clients – specifically around deadline dates and for any events that are booked overseas past those dates. For example, local equipment will go up in price if and when we leave, so we need to start thinking about that now, plus potential changes to laws and regulations.
Commission
The panel discussed the topic of commission models, following the move by Hilton and Marriott last year to reduce commissions. While it was agreed that the commission model still works, some venue-finding agencies are starting to move away from it and charge a management fee for the service they provide opposed to solely relying on commission. If commission rates continue to fall and other hotel groups follow suit, the panel agreed that agencies, clients and hoteliers will have to work together to come to a mutually agreeable way to conduct business without commission going forward.
Sustainability
One agent on the panel said that some clients are still not concerned about sustainability and don't understand the importance of it. It was generally agreed that in many cases, venues and hotels are way ahead in terms of the way they deal with sustainability and have far more processes and procedures in place. Agencies need to step up and get up to speed on it so they can educate the clients to get them to understand more what can be achieved. But with budgets still very hard driven – there is still a practicality versus reality – to make an event truly sustainable is a huge undertaking and to truly offset carbon can hugely expensive.
If you want to attend micebook's next event, save the date – 15th January 2020 – now! We're thrilled to partner with nhow London, a new lifestyle hotel opening in January 2020, to showcase this exciting new property with a colourful event based around the theme of Change. Don't miss out – register your interest here.
Click on the links within this article to contact or view the micebook profiles on any of the venues, hotels or suppliers mentioned. Alternatively, search all our Destinations for ideas on where to take your next event and create your own inspiration board…