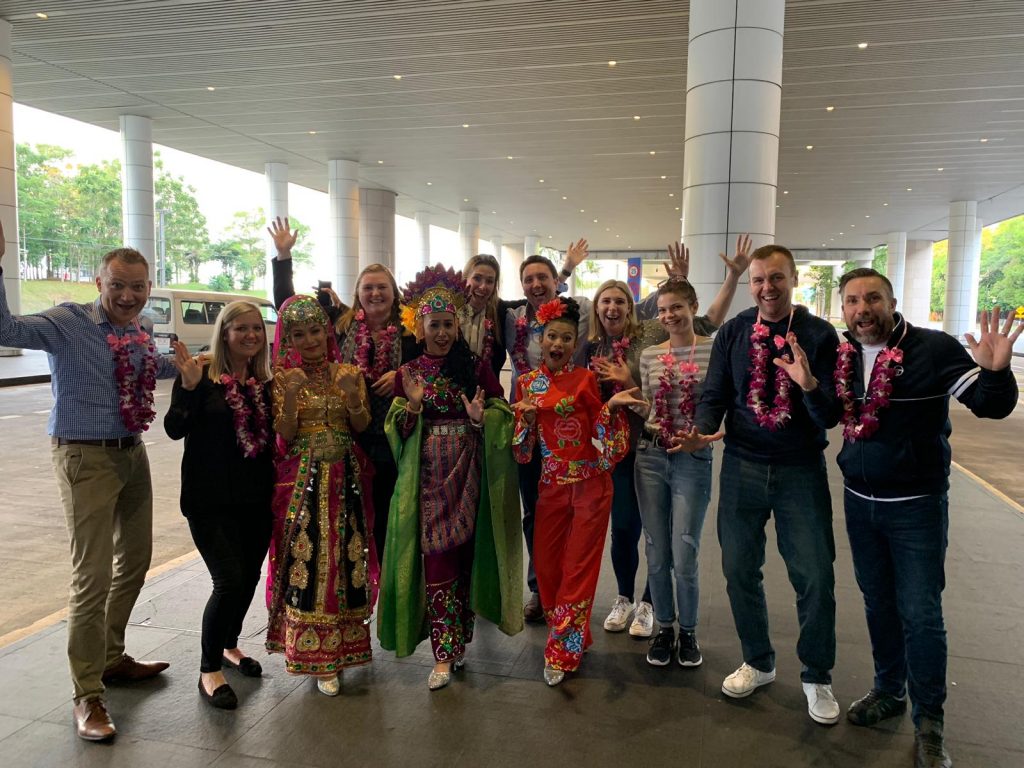 A group of UK agencies were recently invited to experience an envy-inducing fam trip to Kuala Lumpur and Langkawi, organised by Pacific World, Four Seasons, Malaysia Convention & Exhibition Bureau and Malaysia Airlines.
Top Banana operations director Jade Ball and Black Tomato Agency business development manager Alana Buchanan were among the lucky few, and here they share their thoughts and highlights from their first taste of Malaysia….
Jade: "The trip was absolutely incredible from start to finish. It's a part of the world I have not been to before and I loved the complete contrast between the hustle and bustle of KL and the beautifully green and serene island of Langkawi. Pacific World looked after us with a five-star service. The agenda they put together was perfect with a great mix of activities and every detail was considered.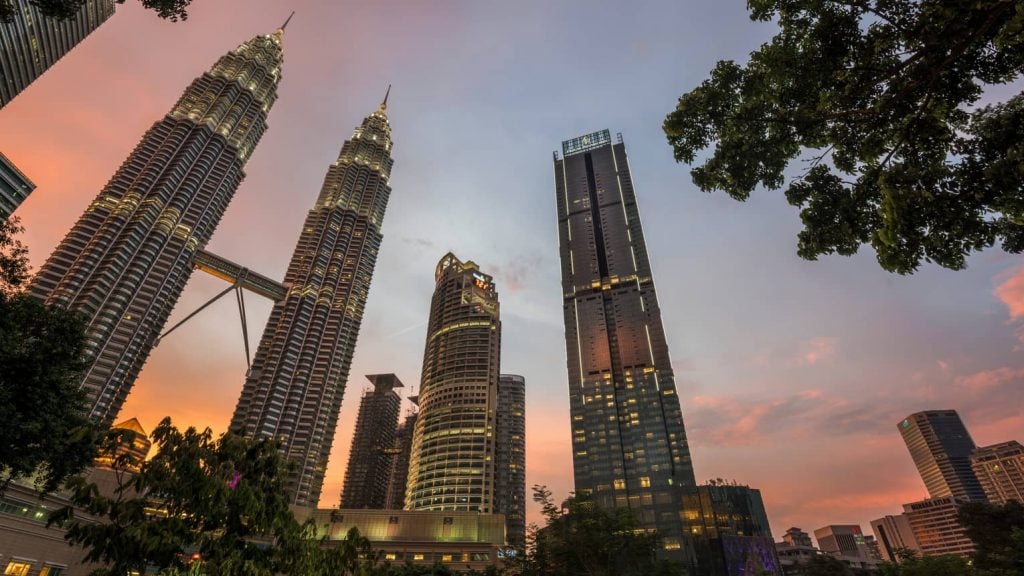 The new Four Seasons in KL is very impressive. It feels very contemporary and the location is amazing, right in the centre of the city but with views of the mountains. I was pleasantly surprised with the size and facilities of the hotel rooms – the entry-level bedrooms were huge, and the breakfast was phenomenal! It's an ideal property for meetings and conferences – there is a great ballroom that is modern but subtle and would be a very easy space to use.
The customer service at the hotel was second to none. I had a sore throat, which somehow got back to the hotel staff, so they put a flask of hot water with honey and lemon in my room, which was a wonderful touch – I was overwhelmed.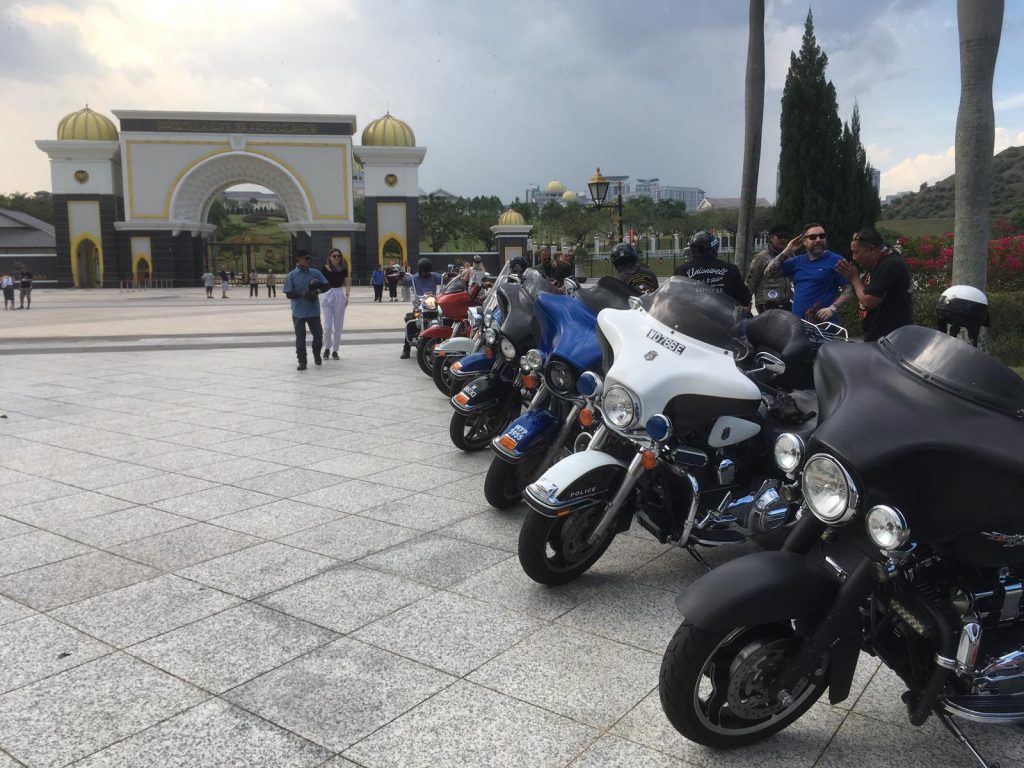 We landed first thing Friday after an overnight flight and after a power nap and freshen up at the hotel, we were greeted with Harley Davidsons for a tour around the city – riding pillion on the back of a Harley was a great way to take in the sights and the experience was really energising. This contrasted well with the second day, when we headed out to the jungle just outside the city for quad-biking, which was a real off-road experience with steep hills and drops, and we stopped off at a beautiful lagoon that people went for a swim in.
We spent the second afternoon at the Royal Selangor Pewter Factory, and after a delicious lunch in the Royal Selangor Café, we were given a tour and learned about the history of the factory, before being given our own piece of pewter, which we knocked and shaped into a bowl to bring home with us. It was a really fun and interesting experience.
The next day we flew to Langkawi – it's literally a 40-minute flight so we were there in no time at all and the transfer felt incredibly smooth and easy. The Four Seasons Resort Langkawi is stunning and the rooms, which are set in Malay-style pavilions, are absolutely amazing. They are spread across 48 acres so it never feels busy, and you can get around easily on bikes or golf buggies. We were given a tour of the resort and treated to a relaxing head and shoulder massage in the spa, before a fabulous dinner in the Malaysian restaurant.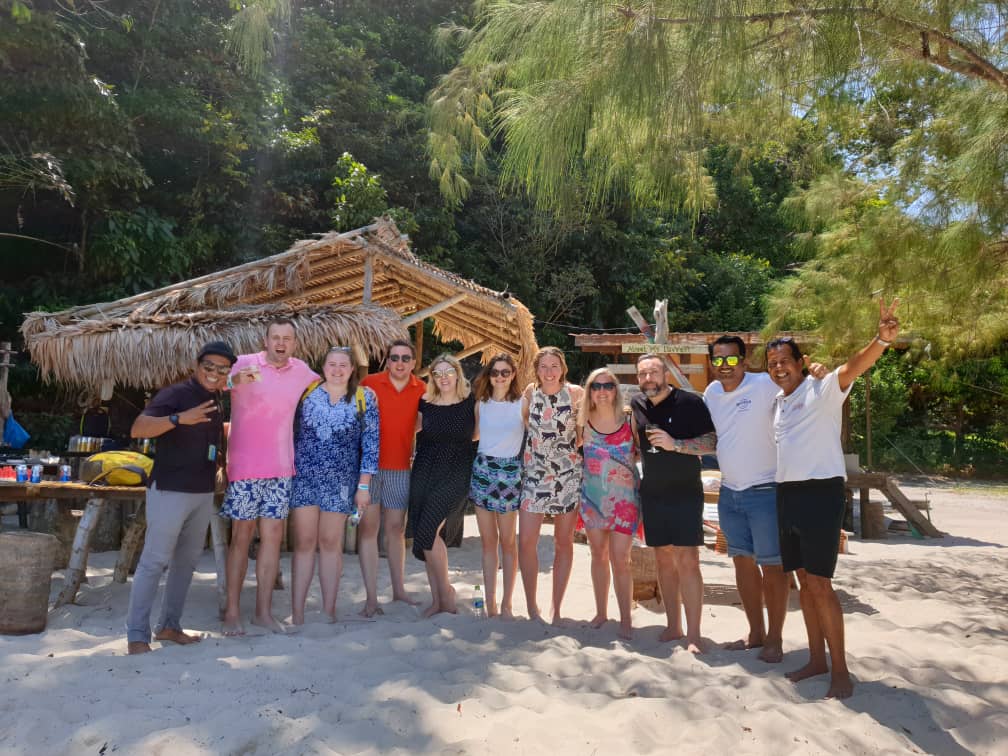 The next morning, we had the most stunning breakfast right on the beachfront before heading out on a guided mangrove tour, where we got to see local wildlife including monkeys and pythons. Other highlights of Langkawi included the cable car, which provided amazing views and enabled us to see the island from a completely different perspective and a beautiful sunset cruise with BBQ dinner.
Langkawi is definitely an incentive destination – it's a real feast for the senses! It could easily work on its own if you are looking for a relaxed and refined incentive, but the twinning worked really well too. You could even have a conference in KL and then fly incentive winners onto Langkawi."
Alana: "I was really impressed with Malaysia Airlines, who went out of their way to welcome us from start to finish. I flew out in business class and back in economy and both flights were great – the staff were incredibly considerate and always on hand to make sure we were comfortable.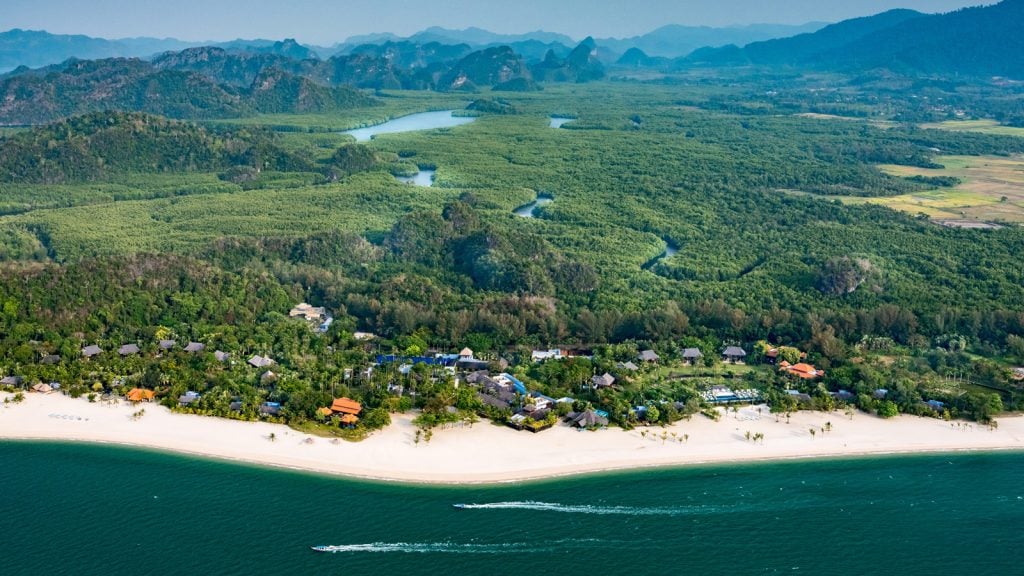 Both the resort and the brand-new property in KL are stunning. A quality always found in a Four Seasons property is how well it adapts to its surroundings and seamlessly transports you from the busy streets to an urban oasis or from a sleepy road past the paddy fields to a hidden jewel beyond the high walls and towering palms.
I have never seen sunrises or sunsets like it in both locations. The amount of adrenalin fuelled activities that were packed into our programme, coupled with such decadence was amazing. At no point did I ever feel that the itinerary was overfilled or too busy or too relaxed – it was brilliant to be able to see so much of the country in such a short time – the perfect amount for our prospective clients.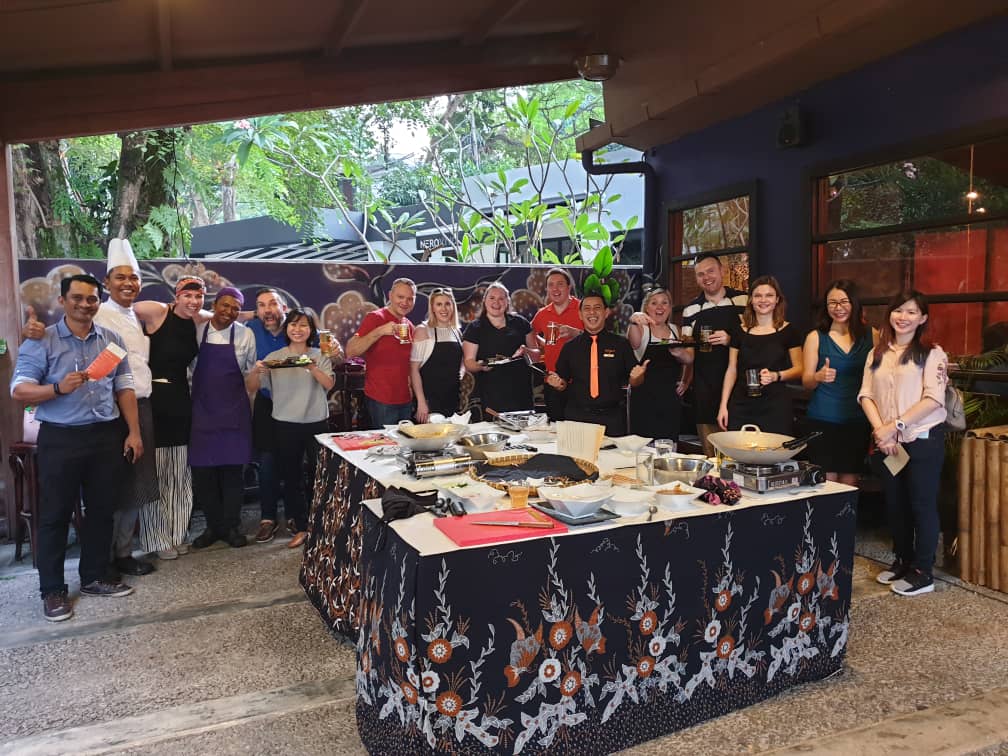 The Harley Davidson tour was really special – it enabled us to get a sense of the place immediately and experience all the colour and buzz of KL that you wouldn't get if you were sitting on a coach or mini-bus. There were only 15 of us in the group but they can organise Harleys for groups up to 1,000 so the activity works for both small and large groups. In the afternoon, we took part in a cooking experience that involved us getting out and immersing ourselves in the culture and learning how to cook satay, which is the local dish. Everyone was so welcoming and kind and warm hearted, and we were given recipe books to take away, which was a nice touch.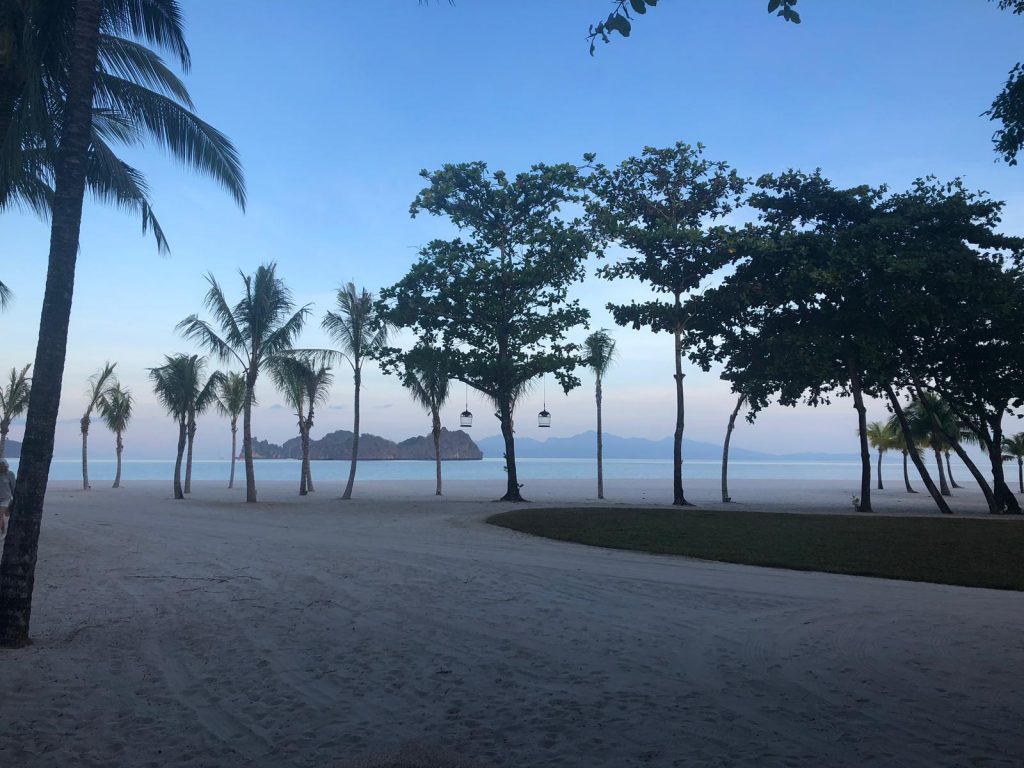 Coming into Langkawi felt like a world away from KL. The Four Seasons Langkawi is a hidden oasis – you feel like you have arrived in paradise and it's like nothing I have ever experienced before. There is so much to do on-site that you could easily spend two days there, but we got to see and experience all four corners of the island, and still had plenty of time to enjoy the resort, which was perfect.
I would most definitely continue to recommend twinning KL with Langkawi – a night in the city really does enhance the ultimate chill once you reach Langkawi. Both destinations actually benefit from being contrasted with one another and the luxury is unparalleled. From Harleys to heavy metal, from Yee Sang to Bijan, Quads and Cats to Fishing boats and Yachts, from mangroves and monkeys to sky bridges and satay – we couldn't have had a better time!
Farshah and Catherine at Pacific World delivered an absolutely mind blowing programme – the itinerary was beautifully put together and the delivery was exquisite. Pacific world clearly had fantastic bonds and long standing working relationships with the numerous suppliers that we met and who embraced us into their businesses/restaurants/markets/hotels etc."
For more inspiration, check out our Online Destination Spotlights…
Our global supplier members are busy building their content and creating stunning profile pages.. Your feedback is important to us as we roll out new features, so please share, get on board and help us make this the definitive inspiration hub for #eventprofs
If you're not already registered, and you're an event planner/buyer, be sure to register your details and join the micebook community. We'll keep you updated with latest news and insights with our micebook Departure Lounge bulletin plus keep you informed on exclusive micebook events.