Concierge Please! Mister micebook fancies a plate of decent British grub in the heart of St Moritz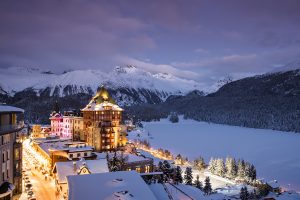 Fondue? No thank you! Raclette? Not yet. This winter's Swiss dish at the oldest nightclub in Switzerland, the legendary King's Club at Badrutt's Palace Hotel is none other than the humble pork pie.
Mais oui – we jest you not – as the new season will be blessed with keen skier and celebrated British chef and restaurateur, Jason Atherton's residency with the King's House Social. Atherton's favourite ski destination, St Moritz, will welcome a truly British dining experience within the walls of the redesigned Badrutt's Palace Hotel from the first week of December.
Guests will be able to feast on Atherton's famed sharing plates of wood-fired meat while the quirky Pork Pie Trolley will combine with locally sourced, seasonal produce with all the flavoursome notes of the chef's unapologetically traditional cuisine.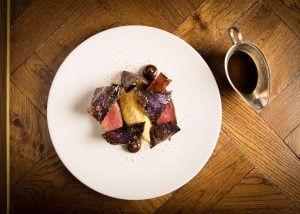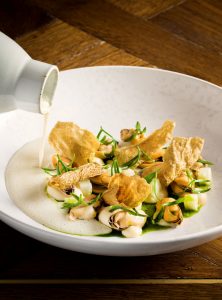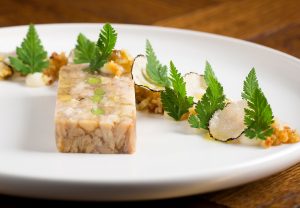 At Atherton's first alpine outpost, signature dishes will include roasted lobster served with triple cooked duck fat chips and cep toast.
Punch and mulled and classic cocktails will warm the cockles of any chilled hearts while the programme of international DJs set to play the season will get temperatures rising with Danny Rampling and Kenny Carpenter who played at the infamous Studio 54 both on the line-up.
Check out micebook's online Destination Spotlight Guides
Our global supplier members are busy building their content and creating stunning profile pages, so please bear with us while in our soft launch (beta) phase. Your feedback is important to us as we roll out new features, so please share, get on board and help us make this the definitive inspiration hub for #eventprofs
If you're not already registered, and you're an event planner/buyer, be sure to register your details and join the micebook community. We'll keep you updated with latest news and insights with our micebook Departure Lounge bulletin plus keep you informed on exclusive micebook events.