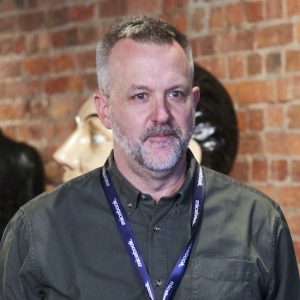 To mark Earth Day 2023, Powwow MD Matt Edgcumbe suggests the events industry reframes the way we approach the sustainability challenge as he reflects on some of his key takeaways from micebook's Ventures Chapter I…
The theme for Earth Day 2023 is 'Invest in our planet'. All of us – businesses, governments and citizens – are being urged to be a part of the green revolution and act (boldly), innovate (broadly), and implement (equitably).
We know the events industry needs to play its part in protecting the future of our planet, and we're working closely with our corporate clients to help them minimise the environmental impact of their events. From choosing more sustainable destinations and venues, to reducing waste, sourcing responsibly, and measuring emissions, there are plenty of actions we can all take.
But we can't help feeling that there is a bigger adjustment that needs to take place. One of our key takeaways from attending the first micebook Ventures sustainable summit was that the industry needs to reframe the way it thinks about sustainability. When we talk about sustainability, the focus often tends to be on the negative impact that events have on the environment.
And if we're completely honest with ourselves, while we know it's something we all need to do, sustainability can often feel like an extra stress or burden, something that requires additional time, effort, and money on top of managing ever tighter budgets, talent shortages and the many other challenges we face as a sector.
Positive impact
But what if we were to change our attitude and think about sustainability in the context of the positive impact our industry has? After all, events are all about creating impact. Whether the objective is to educate or entertain, a great event can result in positive behavioural change and have a lasting impact on attendees, which is the reason we love doing what we do.
Yes, it's important to recognise the environmental impact, which we all have a duty to minimise, but events have an impact far beyond the one or two days spent in the meeting room. If we look at that bigger picture and focus on ensuring maximum positive impact at every stage of the planning process, sustainability will become a natural part of what we do, and something we can get excited about rather than fear.
It's about going back to best practice and making sure the event has a clear purpose, ensuring your content has the desired impact, and that you've got the right people in the room, so the event itself has a positive impact on its audience.
Then we need to look at what impact our events are having on local communities and make the right choices to ensure that impact is also positive. If you attend an event that has a positive impact on a local community, that in turn will have a positive impact on you, and you go away not only feeling that you have learnt something, but you have done something good, which makes you feel good.
At micebook Ventures, we were really impressed by MOB Hotels – the brand's whole mantra is around supporting the local communities within which they operate, while Liverpool Cathedral where we had the most amazing (vegan) dinner, has a social justice arm which supports the local community in multiple ways.
As well as measuring the carbon impact of all events held at the hotel so it can reduce its footprint, W Barcelona partners with local NGOs and schools, supporting community initiatives such as providing leftover food to people in need and beach clean ups. Raising Stones, a DMC in Monaco, shared how it is creating a catalogue of local projects that corporate event clients can choose to contribute to from protecting biodiversity to supporting a charity that helps women and children who are victims of domestic violence.
It was great to talk to so many suppliers that are committed to sustainability and making a positive impact. As event organisers, we can create a positive social impact on communities by supporting these kinds of suppliers, from the venues down to the destinations we choose. So, for example by shifting our focus to destinations that have sustainability in their DNA like Copenhagen, who we also met with at Ventures, and away from destinations that have no positive social agenda.
Spreading the sustainable message
Beyond that, events can have an even greater positive impact by helping to drive the sustainability agenda more widely. Mike Berners-Lee, sustainability expert and author of There Is No Planet B, spoke at Ventures and said that the events industry has a huge opportunity to be a force for cultural change and influence the way people think.
If we create a positive culture within the events we organise, one that is accessible, inclusive and sustainable, we can encourage our audiences to adopt a more sustainable way of thinking and behaving. For example, if you serve a meat-free menu, even if just one person walks away and decides to eat less meat as a result, that's a positive and sustainable behavioural change.
Saving our planet is going to require systemic change at a global level, and we all know change is hard. But events can be a huge catalyst for change. Events change behaviours, which means we can be part of the solution rather than simply part of the problem. So, rather than purely dwelling on the negative impact of events, lets focus on the positive impact we have and use our influence to drive change and be a force for good!
Ventures Chapter II takes place on 5-7 June at Birch (Selsdon). Find out more and sign up here