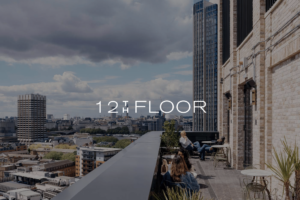 We're thrilled to announce that we're hosting 'Cool it at the Hoxton Southwark' in partnership with the stylish South London hotel on 14 September. micebook LIVE at the Hoxton Southwark will showcase the hotel's new 12th floor event space and roof terrace.
Join us from 5-8pm to get a sneak peek of this fantastic new space and catch up with the micebook community over drinks and tasty bites from the infamous Seabird restaurant menu. (Register your interest here)
The ultimate party venue, the 12th floor is an exclusive hire space for up to 130 people to gather and enjoy epic views of the London skyline, complete with a fully stocked bar, DJ equipment, comfy lounge areas and room to dance, plus, the pièce de résistance, its very own open-air terrace. The space is available to hire on Friday evenings, and Saturdays & Sundays all day and night.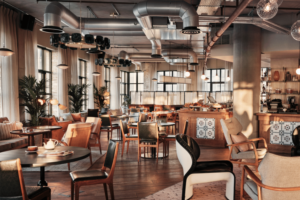 Emma Quainton, director of sales, London, The Hoxton, said: "We're super chuffed to be launching a new, unique event space on the 12th floor here at The Hox Southwark – with incredible views over the London skyline and tropical lounge vibes, it is the perfect backdrop to any social scene.
"We have a relaxed 'open home' feel to all our hotels dotted across London in Shoreditch, Holborn and Southwark with Shepherds Bush coming soon too. The 12th floor event space features a "Sky to Sea" menu offering from our infamous Seabird restaurant and is no doubt set to be 'the place' to host your next weekend bash!"
Chetan Shah, founder and CEO of micebook added: "Showcasing new product has always been the corner stone of building community at micebook, and we're thrilled to be showcasing the fabulous new roof terrace at the Hoxton Southwark.
"This is a brand I have loved ever since my time working in Shoreditch and we are delighted to bring this space to our community. This innovative brand is offering a real novel meeting product and you can learn more on the night, but also at Ventures22 in Liverpool, where the team will be joining us." )(More details on Ventures here)
The Hoxton, Southwark, which offers 192 creatively designed rooms, is a stone's throw from the River Thames and South Bank's best galleries and food markets, with central London in easy reach.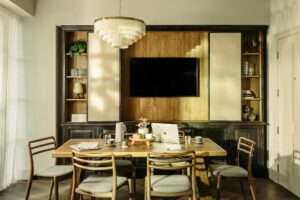 In addition to the 12th Floor, the hotel's Apartment is a fresh and airy space with a wraparound balcony. It's made up of six creatively designed rooms, which can be hired separately for team away days and brainstorming sessions or combined as one a networking event or product launch.
The Pantry, an open plan kitchen is at the centre of the Event Space and comes fully stocked with teas, coffee, milk, snacks and fruit to keep delegates ticking all day, and can flip to a private bar come evening time.
Sign up for The Hoxton, Southwark showcase here
Find out more about and register your interest for micebook Ventures here