Pass the pasta, Madame Micebook is feeling peckish so its time to check out two of London hottest new restaurants on a dine around…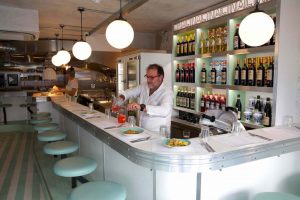 When one of Soho's oldest delis opened its own restaurant last year, it was no surprise to see Londoners queuing up to have its delightful ingredients served up on a plate. Lina Stores has long been a Soho institution and Madame Micebook has spent many a tenner on divine pastas and sauces, wrapped up in its distinct mint green and white packaging.
Imagine her elation then, when 75 years after its launch, Lina Stores opened a pasta restaurant on Greek Street. She's become something of a regular dining at the counter in front of the open kitchen and down in the candlelit cellar but this month she'll be swapping tables and venturing to the group's new King's Cross diner, which seats 100 in gorgeous vintage décor within a former transit shed.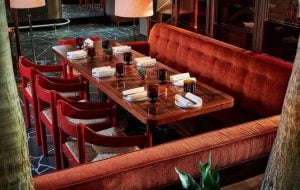 While in the area, she'll be stopping by Decimo at The Standard Hotel. Set on the tenth floor and accessible via the pillar box red capsule shaped lift that rises from outside the building, this striking restaurant serves a menu of Spanish and Mexican dishes.
Kick off with the jamon before indulging in the lobster but most importantly, make like Madame Micebook and save room for the mezcal.
Click on the links within this article to contact or view the micebook profiles on any of the venues, hotels or suppliers mentioned. Alternatively, search all our Destinations for ideas on where to take your next event and create your own inspiration board…
Here are some more micebook profiles worth checking out for this destination: