Mister Micebook is still mourning the end of his all-time favourite series, Game of Thrones, so now he's painstakingly visiting each of the famed backdrops from the cult show – first stop being Seville.
The gorgeous Alcazar of Seville (above) was the setting for the Water Gardens of Dorne, home of the House of Martell. Dating back to the 8th century BC, the Unesco World Heritage site offers a striking backdrop for an afternoon stroll.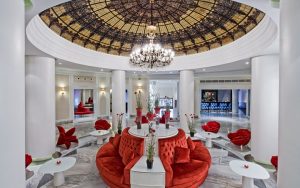 Mister Micebook will contrast the historic theme with a more contemporary evening at the Gran Melía Colón, a  five-star property with a designer vibe. With its Philippe Starck chairs and minimalist rooms, this slick property is set just north of Barrio Santa Cruz.
For a more regal stay, Mister Micebook might make like a king and opt for the Hotel Alfonso XIII, which was built on the orders of the King of Spain to host international dignitaries during the 1929 Exhibition and is the place to stay to be immersed in classic Seville-style.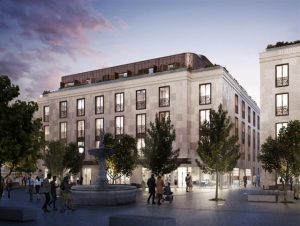 Of course, no Micebook adventure is complete without a hard hat tour, so the final stop on this trip will include a peek behind the scenes of the new 89-room Radisson Collection Hotel, Magdalena Plaza Seville, expected to open next year.
Click on the links within this article to contact or view the micebook profiles on any of the venues, hotels or suppliers mentioned. Alternatively, search all our Destinations for ideas on where to take your next event and create your own inspiration board…
Here are some more micebook profiles worth checking out for this destination: