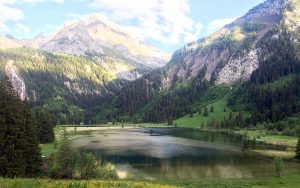 Boasting breath-taking views of the majestic Swiss Alps, the historic Gstaad Palace has earned an unrivalled reputation for discreet, refined hospitality for the most discerning international clientele. Jade Davies, project manager at UK agency SevenEvents was lucky enough to experience it first-hand on a fam trip with Mason Rose this summer, and here she shares her highlights…
"With great flight access from London city and only a short 1.5-hour flight, before you know it you have landed in Geneva and begin the scenic journey to the palace! The train journey to Gstaad consists of two different trains (changing at Montreux) but showcases beautiful views of lake Geneva. Along with breath-taking views, why not upgrade the train travel to include a cheese and chocolate experience – something unique to Switzerland.
As you pull up to the Gstaad Palace, it's easy to get immersed in the "over one-hundred-year-old history" of the hotel, which opened its doors on 8 December 1913. The opening of the railway line from Montreux to Gstaad in 1904 heralded the start of tourism in Gstaad, and local secondary school teacher Robert Steffen recognised the potential for a luxury hotel in the Oberbort area, which found him purchasing the first plots of land and looking for investors. The investors set the highest standards of luxury right from the start with central heating and the hotel's own telegrapher. The first winter season was so successful that they then decided to build a ballroom extension on the ground floor in spring 1914.  Up to 350 people still celebrate in the "salle baccarat" today.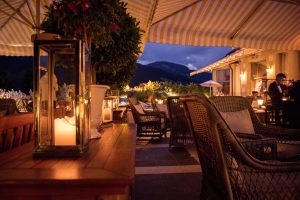 From an elegant dinner to a casual get-together, from original Swiss specialities to international haute cuisine – you can find the restaurant for every occasion here.  We took advantage of the June warmth and dined outdoors each evening on the fam trip. It was great to experience two very different styles of dining throughout the stay; a three-course set menu and then a high-end buffet. Each experience showcased outstanding food and the highest quality of service.
I was very intrigued to see what activities they would suggest doing in the heat of the summer but pleasantly surprised to see that they could accommodate the three main objectives in any activity; relaxation, traditional touches and a unique "wow"!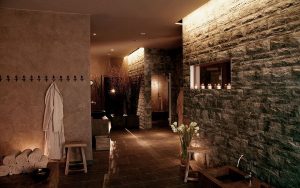 The in-house spa offers eight treatment rooms, a private spa suite, sauna, steam baths, a unique hammam experience, and an outdoor pool – all of which are included within your stay at the palace. The traditional touch was learning about the local paper cutting talents, which saw us getting hands-on with miniature scissors and cutting our very own masterpieces to take home. Then finally the unique "wow " moment was a horse and cart transfer down to the beautiful Lake Lauenen."
Click on the links within this article to contact or view the micebook profiles on any of the venues, hotels or suppliers mentioned. Alternatively, search all our Destinations for ideas on where to take your next event and create your own inspiration board…
Here are some more micebook profiles worth checking out for this destination: