As Kimpton readies for its latest opening, a raft of new pretenders are on their way to Florida's hippest city…
Madame Micebook loves a final blast of winter sun and Miami has long been a favoured spot for her as the nights draw in. This winter, she'll be hoping to get a first peek at the latest property by Kimpton Hotels, set in Sunset Harbour.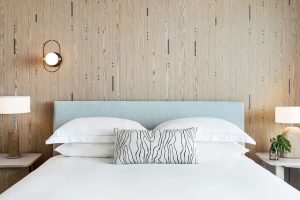 The waterfront property, Kimpton Hotel Palomar South Beach, is set to open towards the end of the year and will be the group's fifth property in Florida. Offering 96 rooms with private balconies, spread out over five floors, the property was designed to represent a luxury yacht on the water and features a rooftop pool and two-tier roof deck on the top floor.
While in the area, Madame will be sure to visit the Brickell neighbourhood, which is tipped to welcome Virgin Hotels' first Miami property, with a South Beach hotel to follow.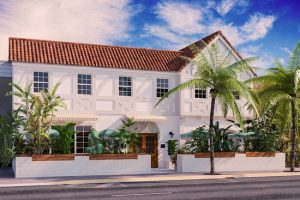 Meanwhile, as a fan of laid-back lifestyle hotels, Madame Micebook will be getting to know the popular Life House brand which promises 'inspirational digs at attainable prices. With five additional properties slated to open by spring next year, this is a rapidly expanding collection and the new 52-room Life House, Collins Park in Miami Beach will include a restaurant, bar, rooftop pool and sundeck. Life House, South of Fifth, is due to open in November and when Life House, Ocean Drive opens next Spring, the properties will collectively boast 200 rooms across Miami.
Click on the links within this article to contact or view the micebook profiles on any of the venues, hotels or suppliers mentioned. Alternatively, search all our Destinations for ideas on where to take your next event and create your own inspiration board…