If it's a luxurious country retreat fit for royalty and set amidst some of the Scotland's most stunning scenery you're after, an incentive retreat to Inverlochy Castle in Fort William could be just the ticket…
Who hasn't wanted to be Lord or Lady of the manor? Certainly, Mister Micebook has dreamed of hosting his own royal gang for a feast in a mansion and a weekend of country pursuits and so he's off to the foothills of Ben Nevis to turn the dream in to reality.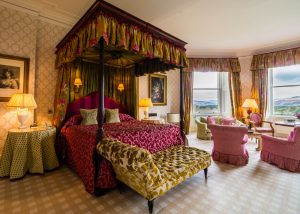 At the beautiful baronial Inverlochy Castle, which boasted Queen Victoria and Queen Elizabeth II among its royal visitors, guests can choose between the 17 individually appointed rooms and suites, all of which feature striking views across the property's woodland grounds and private loch.
The 19th century mansion also features three dining rooms which are appointed with elaborate period furniture, presented as gifts to Inverlochy Castle from the King of Norway.
When it's time to dine, the Albert and Michel Roux Jr restaurant is a culinary highlight, with the legendary father and son team creating a menu that makes the most of the local produce as the base of each dish.
In addition to private feasts for Mister Micebook and his mates, this Scottish residence also makes for a grand backdrop for weddings and celebratory events while the outdoor pursuits of fishing, clay pigeon shooting and pony trekking can bolster an incentives programme.
Click on the links within this article to contact or view the micebook profiles on any of the venues, hotels or suppliers mentioned. Alternatively, search all our Destinations for ideas on where to take your next event and create your own inspiration board…
Here are some more micebook profiles worth checking out for this destination: