It's a secret Mister Micebook has kept under wraps for years. He's never been to Mykonos…
With his best wardrobe packed, this autumn Mister Micebook is making his debut in Mykonos. It's been on his list for some time now, and he's noted the slew of new developments but the announcement from Soho House & Co had him online and booking in minutes.
Following the acquisition of Scorpios and the San Giorgio hotel on the Greek island by the group, the promise of a design-sleek beachfront retreat has never seemed greater. The 40-roomed San Giorgio hotel, set on a hill above Paraga beach, is set to open a destination restaurant with Scorpios beach club this year, to complement its own restaurant and pool.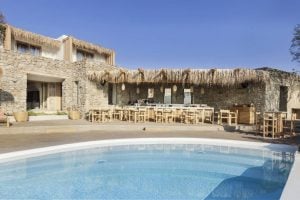 Meanwhile overlooking Kalafati Beach lies the latest new opening by the Interni group. The Wild Hotel features 40 suites and villas, bedecked in calming Hellenic décor while the onsite restaurant, La Taverna, is unashamedly traditional with a menu that delivers the very best of Greek cuisine.
Aria Hotels has also made its island debut, by Agios Stefanos, just north of Mykonos town, with a stylish boutique property.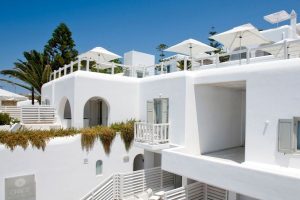 Appropriately named Grace Mykonos, the hotel offers 32 contemporary rooms and suites plus a gym, spa and pool. Someone is going to be rather spoilt for choice on this maiden voyage.
Click on the links within this article to contact or view the micebook profiles on any of the venues, hotels or suppliers mentioned. Alternatively, search all our Destinations for ideas on where to take your next event and create your own inspiration board…
Here are some more micebook profiles worth checking out for this destination: