48 hours in this Canadian hotspot reveals a raft of new developments…
Crane spotters, pack your bags. If ever there was a time for construction boffs to make their way to Canada this is it – as hotel development in the destination reaches an all-time high. Mister Micebook is jetting off in search of new openings and can't resist a jaunt to Vancouver.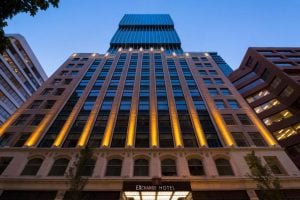 First stop is the EXchange Hotel Vancouver, set within the former home of the original Vancouver Stock Exchange in the heart of the financial district. Combining eco-friendly credentials with luxury comforts, the property is home to the Hydra Estiatorio Mediterranean & Bar, and a 40-foot cocktail bar.
Next on the list is one of the cities grand dames, the Fairmont Hotel Vancouver which celebrated its 80th anniversary this year with the completion of an impressive $75 million renovation. The opulent property now features a new lobby and restaurant, 507 new guest rooms and the utterly decadent 'Fourteenth Floor Heritage Suites'.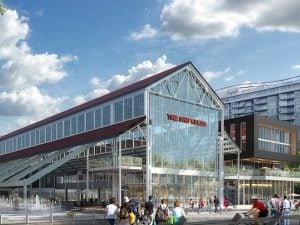 Meanwhile in North Vancouver, a new multi-purpose destination opened at the end of July and is one to watch as it continues to expand. The Shipyards on Lot 5 is a vibrant space that is perfect for events and already features a number of restaurants and shops to draw in the crowds.
In the winter, The Shipyards will welcome the region's largest outdoor rink along with a new 71-roomed boutique property. The Seaside Hotel will sit on the waterfront, overlooking the sea, mountains and forest plus an ocean-facing spa suite and 'gastro-bar'.
Click on the links within this article to contact or view the micebook profiles on any of the venues, hotels or suppliers mentioned. Alternatively, search all our Destinations for ideas on where to take your next event and create your own inspiration board…
Here are some more micebook profiles worth checking out for this destination: