Fly me to the Mooon…..(that's not a typo you know)
Mister Micebook has always fancied himself as a touch of an astronaut and has long dreamed of space travel. Little surprise then that he has been utterly absorbed in this month's anniversary of the famed Moon landing, and is now desperate for a lunar experience of his own.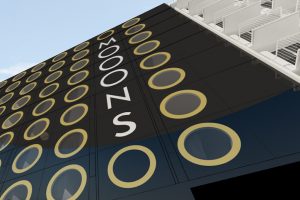 How fortuitous then that the doors are finally set to open on Vienna's latest boutique property this autumn – the Mooons Hotel. With the gorgeously galactic slogan 'no stars just Mooons', this sleek 170-room property is due to open in October featuring a spectacular rooftop bar for….star gazing.
While in the popular C&I destination, Mister Micebook will also take a peek at the recently opened Andaz Vienna Am Belvedere, inspired by Prince Eugene of Savoy.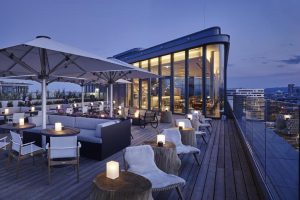 Designed to immerse guests in the history of Prince Eugene and the City of Vienna, the luxurious property features 303 urban chic rooms with 44 suites featuring artwork and design curio, and a rooftop terrace.
The property is within striking distance of the Botanical Gardens and Belvedere Palace, where the Vienna Tourist Board launched its 'Unhashtag Vienna' campaign by hanging a replica of Gustav Klimt's The Kiss covered with a red hashtag before visitors could experience the real painting, and contemplate the joys of travel before 'doing it for the 'gram' became a thing.
Click on the links within this article to contact or view the micebook profiles on any of the venues, hotels or suppliers mentioned. Alternatively, search all our Destinations for ideas on where to take your next event and create your own inspiration board…
Here are some more micebook profiles worth checking out for this destination: