Work has taken Madame Micebook to Zurich on many an occasion, being the high-flier that she is…
From the gorgeous Old Town of Altstadt with its pretty lanes through to ambling along the waterfront following the river town towards the 17th century town hall, Rathaus and the western shore of Lake Zurich, Madame has, like many in this industry, made this city a second home due its plethora of event venues and slick approach to conventions.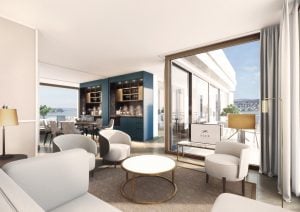 So the opening of a new property – Alex Lake Zürich – deserves a weekend recce. The hotel features 44 stylish rooms and suites boasting lake views, kitchenettes and terraces.
After a hearty walk, guests can visit the spa and relax in the sauna and steam room, before trying out the plunge pool.
In the evenings, the cocktail bar is where you will find Madame Micebook and her pals, before they make their way to the Boathouse restaurant for some classic dishes made with Swiss-sourced produce served alongside lashings of regional wines.
Click on the links within this article to contact or view the micebook profiles on any of the venues, hotels or suppliers mentioned. Alternatively, search all our Destinations for ideas on where to take your next event and create your own inspiration board…
Contact the Switzerland Convention Bureau or here are some more micebook profiles worth checking out for this destination: