Madame Micebook is off to Massachusetts to walk in the footsteps of her heroines
Jo, Amy, Meg or Beth – which March sister were you? Obviously we were all Jo and Madame Micebook is no exception so you can just imagine her excitement around this winter's adaptation of Little Women, the beloved text by American author Louisa May Alcott.
Indeed, such is her anticipation of the release of the new Columbia Pictures movie that she's booked herself on a proper East Coast adventure this autumn to follow in the footsteps of the March sisters.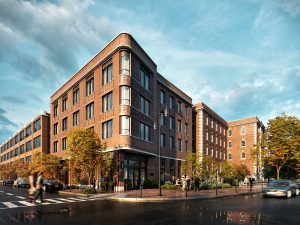 After touching down in Boston, Madame Micebook will set off on her lit trip on two wheels, enjoying a bike tour through the historic city, where parts of the movie were filmed. Once tired out, the new boutique property on the block – The Whitney Boston (right) – will be just the place for our tired traveller.
Next stop is Concord for a visit to Louisa May Alcott's Orchard House – the house where the author sat at the shelf desk built by her father and penned the classic. And finally, to Rhode Island, where the stunning Ocean House in Newport is just the place to finish a trip.
Click on the links within this article to contact or view the micebook profiles on any of the venues, hotels or suppliers mentioned in this article. Alternatively, search all our Destinations for ideas on where to take your next event and create your own inspiration board…
Here are some more micebook profiles worth checking out for this destination: