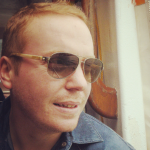 Leading MICE & specialist destination management company Urban Ginga, a new micebook member (represented by Pearl Representation) shares a fresh update on Cape Town with a focus on some experiences and new hotels. Cape Town is still rated one of the leading incentive and meeting destinations in the world. Their 'The Gingahead Man' Johan Venter shares what's hot, new and captivating in the 'Mother City' …..
Cape Town – The World's Most Fabulous City
Cape Town offers a rich floral kingdom, pristine beaches, a globally renowned wine industry, award-winning restaurants, and a unique history and heritage that plays out in the smiles, hearts, and lives of the many fascinating people you'll meet.
Having won international acclaim as one of the world's most spectacular cities to visit, Cape Town has achieved worldwide recognition as a superior, value-for-money MICE destination offering top-notch meeting and accommodation venues, and incredible opportunities for adventure.
With Table Mountain standing sentry at its heart, Cape Town is an ever-changing, vibrant city with more than enough on offer to keep you busy for a lifetime! But if you only have a short while to explore the Mother City, have a look at the latest exciting, innovative, quirky and fascinating things to do while you're here.
The Silo Cape Town
The Silo Hotel is a magical space towering above the landmark Clock Tower precinct in Cape Town's V&A Waterfront surrounded by the natural wonder of South Africa's Mother City.
The Silo has been built in the grain elevator portion of the historic grain silo complex occupying six floors above what will become the Zeitz Museum of Contemporary Art Africa (MOCAA). Zeitz MOCAA will be a contemporary art museum to rival the likes of the Tate Modern in London, MoMA in New York, and Museo Nacional del Prado in Madrid. Zeitz MOCAA is a not-for-profit partnership between the V&A Waterfront and Jochen Zeitz, whose collection forms the Museum's founding collection. Zeitz MOCAA will open in September 2017.
The exterior of the building was designed by Thomas Heatherwick, Founder and Principal of the London-based Heatherwick Studio. Heatherwick Studio was tasked with the transformation of the elevator house and the adjacent storage annex of six rows of seven silos, while carefully retaining its cultural significance and creating a building that would be synonymous with the Cape Town skyline.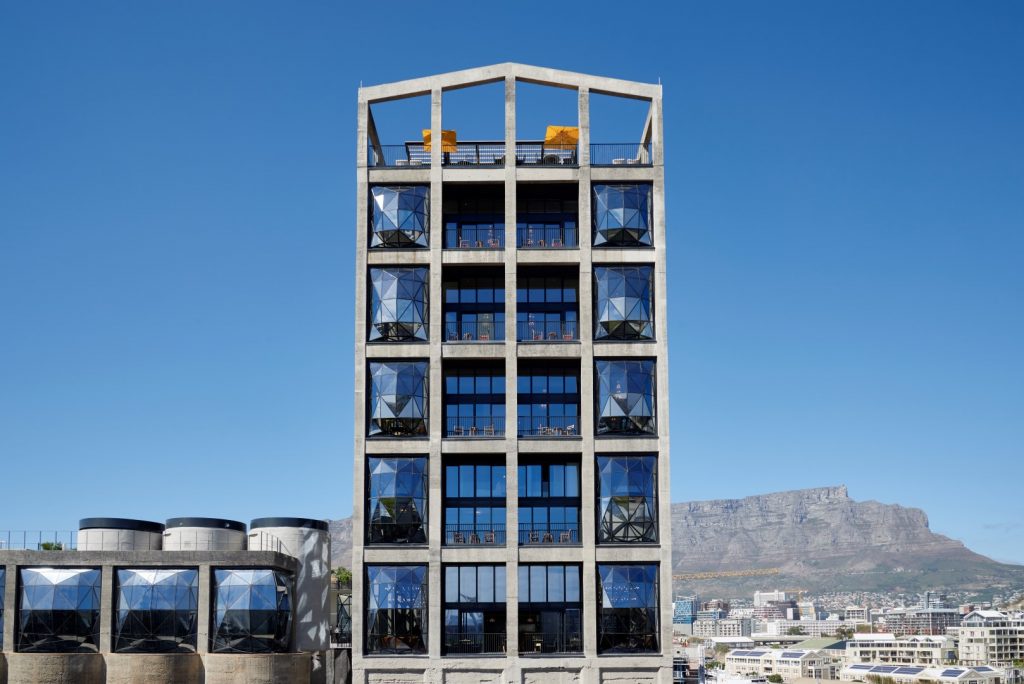 From the outside, the greatest visible change to the building's original structure is the addition of pillowed glass windows inserted into the geometry of the hotel floors. These windows bulge outward as if gently inflated. By night, this transforms the building into a glowing beacon in the harbour.
The Silo is located in the centre of Cape Town and is the ideal base from which to explore all that the city has to offer. The hotel has 28 rooms, including a spectacular one-bedroom penthouse. Each room has been individually designed and decorated by the stylish wand of owner, Liz Biden, where colourful and eclectic pieces juxtapose the modern, industrial architecture.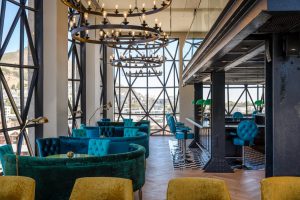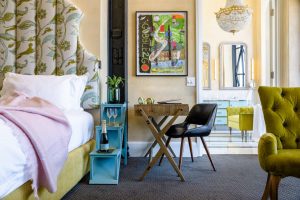 When not out exploring or sightseeing, guests can relax at the spa, take afternoon tea overlooking Table Mountain, quaff champagne at the rooftop bar, swim in the glass pool, work off the city's fine dining in the gym, or enjoy a private tour of the Zeitz MOCAA (which is scheduled to open in September 2017).
Radisson RED, V&A Waterfront
There's no city like Cape Town. And there's no hotel like Radisson RED – a city hotel connected via art, music and fashion. It was love at first sight, and the hotel, operated by the Rezidor Hotel Group, will become part of the newly planned 'Silo District' of the V&A Waterfront, and is scheduled to welcome its first guests in September 2017.
Curator Dale Simpson says the hotel will shake South Africa's hospitality industry with its bold new philosophy. It's a city hotel for an ageless expressive crowd, and by occupying Silo Six, it's right in the heart of the bustling Waterfront, amidst the city's vibrant nightlife, only 25 minutes from Cape Town International Airport, and all the while boasting Instagram-worthy harbour and mountain views.
Beyond the hotel's dynamic location that would prove attractive to guests, the hotel will also boast trends and lifestyle of the ageless millennial, tapping into modern, high-tech travellers. In addition to the 252 contemporary rooms and fully equipped gym, the hotel will house four events and games studios for up to 90 guests, ideal for hosting high-octane meetings and social occasions.
It probably goes without saying, but guests will be able to access super-fast free WiFi and 24/7 entertainment tech throughout the property. Additional good news for animal-lovers is that all "fur babies" of 8 kilograms or under, are welcome to stay at the hotel too.
New Options for Exploring Cape Town
Cape Town is consistently ranked among the Top 10 cities in the world to visit by the likes of Condé Nast Traveler and Travel+Leisure Magazine. The Mother City, as it is affectionately known, is a colourful and vibrant city surrounded by dramatic mountains and sandy beaches. The magic of Cape Town lies in the collision of natural wonder, diverse cultures, art, design and a thriving food and wine scene.
As locals, we sometimes take our award-winning city for granted – until we see it through the eyes of visitors, who are always blown away by her breath-taking majesty. Which is why there's no time like the present to get down to doing some of the wonderful new things on offer.
From zipping around the city on a electric bike and yoga on Lion's Head, to a Kiff Kombi Tour along the coast or tasty treats along the Cape Town Cuisine Route, here's a bunch of stuff to make you fall in love with Cape Town all over again: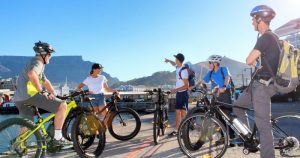 Electric Cycles
Out-of-the-ordinary transport options seem to be all the rage in Cape Town at present, and the newest offering is eco-friendly electric bike tours guided by a qualified "cycologist", or rental by the hour, half-day or full day. It's just like riding a bike, but with a little extra boost that won't leave the rider gasping for breath!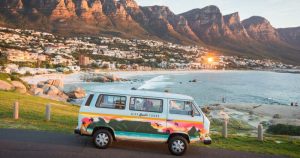 Kiff Kombi Tours
New on the day tour scene is Kiff Kombi Tours, started by a South African-born Aussie, Drew Campbell. Transport is by VW Kombi and on the itinerary is street art in District Six, the Devil's Peak Brewing Company, the Bo-Kaap, cocktails at Hout Bay, the Chapman's Peak drive and the Old Biscuit Mill Neighbourhoods Market.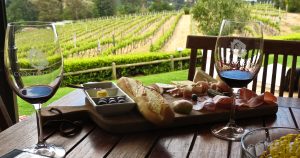 Tasty Tour of Cape Town
The Cape Town Cuisine Route takes you on a culinary journey around the city to sample Afrikaans, Cape Malay, isiXhosa and pan-African dishes. The tours include visits into ordinary people's homes where you are shown how dishes are made, before tucking into them.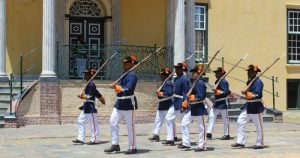 Theatrical Tours
Enjoy some drama on a tour of the Mother City as guests are guided through Cape Town by a guide dressed as Jan van Riebeeck. There is also an opportunity to meet Bartholomeu Dias, the renowned Portuguese explorer, during the tour.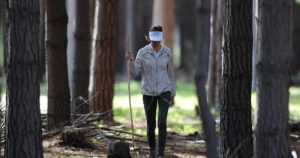 The Cape Camino
Inspired by the Spanish pilgrimage route Camino de Santiago, the Cape Camino walk stretches from Cape Town's north to Cape Point in the south, and is divided into seven sections of 20 kilometres each. The route hosts sacred buildings and spaces, interesting communities, and natural wonders, as well as a diversity of flora, fauna and coastline.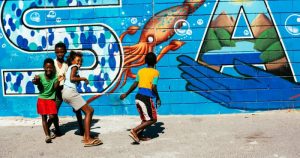 Township Art Tours
Street art is a focus of Township Art Tours, where Juma Mkwela exposes visitors to the vibrant street murals of Woodstock. He has now launched Township Art Tours in Khayelitsha, giving tourists a glimpse into local life, along with the opportunity to participate in creating a home garden, painting a mural, or taking a local cooking lesson.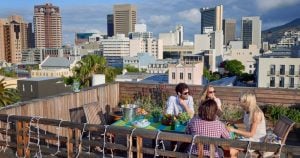 Urban Food Tours
This walkabout tour around the innovative and sustainable urban farms in Cape Town aims to educate people about urban farming and its impact on the city and the environment. In addition to learning how Cape Town's urban farms work, you will glean a lot of fascinating information.
About Urban Ginga
Urban Ginga* is a specialist MICE (Meetings, Incentives, Conferences and Events) and Destination Management Company based in Cape Town and Johannesburg, South Africa, which is owner-managed by Johan Venter – The Gingahead Man.
The term "circumnavigation of the globe" can be used loosely to describe their travel and hospitality experience. Having travelled to over 70 countries to execute world-class events, their approach is to help you get the most value possible – matched to your needs and business objectives – with enthusiasm, creativity and determination.
With a true passion for travel, hospitality and exploration, coupled with over 20 years' business experience within the MICE and Destination Management industries, Urban Ginga are equipped to tailor-make experiences that will not only tick all the boxes, but offer the right balance of professionalism, commitment and knowledge to take your expectations to the next level.
*Ginga (pronounced jin-ja) is rhythm. Ginga is creativity. Ginga is the opposite of boring. It is grace. It is being fluid and coordinated. IT IS SOUL.
Urban Ginga Website
micebook Profile Page / Contact Details – Urban Ginga 
Pearl Representation Website
micebook Profile Page / Contact Details – Pearl Representation