Earlier this year, Yellow Fish created an unforgettable incentive experience in Colombia for one of its automotive clients. Director David Heron, gives the lowdown on why Colombia is a complete MICE destination, perfectly placed to cater for all…
It is official – Colombia has arrived.
It is rare in our industry to find the untrodden path – but when we do, it is perhaps the most exciting adventure of all.
The tropical playground of Colombia has for a long time tempted many but, perhaps because of the legacy of past troubles, presented a challenge too far for most.  A frontier land that many claim to know but few have ventured. But times have changed, the sense of adventure and the charm of the 'Romancing the Stone' Colombia has remained, but no longer the risks of old.
As the country's infamous past is left to TV dramas to sensationalise, international hotel groups such as the Sofitel and Four Seasons, and a strong air transport network, have increasingly supported the influx of travellers and corporate business. Boutique hotels, catering for the more curious traveller, and confident and experienced ground suppliers have been fast to follow.  The time is ripe for any creative incentive planner to plot a journey, that will excite and reward in equal measure. Yellow Fish are privileged to have been one of the first UK agencies to embark on this adventure, and the story is one of pure joy and wonder.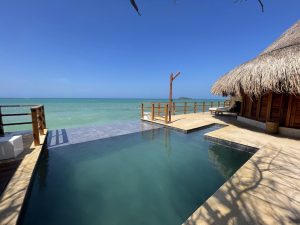 In July 2022, we received a brief from a leading automotive brand looking to find a headline incentive experience that would blow away the shackles of the past two years' global shut down.  A headline destination that would get their network of dealers motivated, engaged and determined to fight for a place on the trip itself.  This was the latest incentive in a long running campaign that had year on year pushed boundaries, won awards, and frequently forged new paths for others to follow.  It was time for Colombia to shine.
Colombia has everything going for it, stunning cities, tropical beaches, lush forests, coffee plantations, flamboyant culture, vibrant night life, ancient historic monuments, understated luxury hotels, sensational restaurants, and adventure by the bucket load.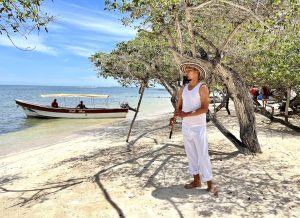 The headlines of this incentive were however not about the famous sites or popular activities, but rather the magic of the unknown, the surprises that greeted the group at every opportunity, the thrill of being the first to share this experience, the hospitality of a country so excited to embrace its new visitors.
We asked the delegates for their personal highlights, but no two answers were the same;  "the coffee plantation day was one I will never forget', 'the surprise street party in Cartagena, insane!', 'the food', and perhaps my favourite, 'too many to mention, I am so grateful to have been able to visit such an incredible place'.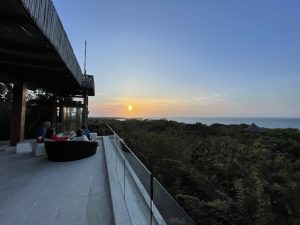 It takes a bold client to take a leap of faith and go where others have not, but when that trust is repaid with unhindered creative vision, solid logistical knowhow, dedicated ground team support, uncompromising risk analysis, and a motivation to deliver above and beyond – the results are always going to powerful.
'The trip of a lifetime, our best incentive to date' Automotive Sales Director
Colombia is no longer a leap of faith – it is tried and tested and passed with flying colours.
Colombia is also a complete MICE solution. It is perfectly placed to cater for all.  Be it a coastal networking retreat, an international city conference or a highly creative incentive adventure, the infrastructure is in place to support every corporate and creative need.
Colombia really does mean business.