Strata recently brought together events, marketing, communications and procurement leaders to discover and debate how to navigate current challenges, strategies, and solutions in the global events space.
With global economic shifts, marketplace tensions and uncertainty all driving the reduction or freeze of global budgets across the board, the need to implement effective strategies, deliver ROI, make spend work harder and overcome budgetary obstacles has never been more important.
Diageo's chief economist at kicked off the event with a keynote session, offering an insight into the current economic landscape and what the next few months have in store.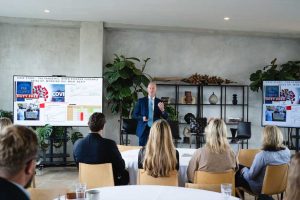 His top tips include making sure you distinguish news from noise and focus on credible sources to stay informed about real developments affecting your industry and economy, and keeping an eye on global perspectives and trends, as they can provide insights into what might happen in your local market. He also recommended reviewing budgets continuously and adapt as needed as economic forecasts can change rapidly.
Expert panel takeaways
The audience then debated crowd-sourced challenges and shared practical solutions in roundtable discussions, which were shared and discussed in a panel session with Maya Price, head of marketing EMEA North SAP, Kerry Read, director of communications and learning, Sky and Ross Thompson, founder of Proctimise Ltd.
Topics included: how do you deliver the same, or better results with decreased headcount and budget constraints; with a greater reliance on procurement, how do you balance creative and commercial KPI's; and how can we continue to deliver internal events that are seen as cost effective for shareholders and staff alike.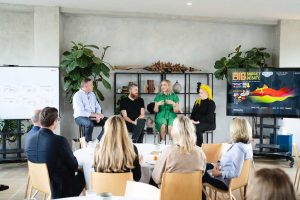 The panel and attendees discussed how it's important to look after the pennies and pay close attention to every pound and dollar spent, as even small savings can accumulate to significant budget reductions over time. These can sometimes be easier wins than trying to make significant savings. The also discussed the need to reevaluate relationships and consolidate providers, because working with fewer service providers can help maximise economies of scale and lead to cost savings.
On the topic of procurement, the panel suggested it's time to drop the 'Good Cop/Bad Cop' rhetoric. Collaboration between procurement, finance, and event teams is vital to streamline supplier selection and ensure both the business and agencies are set up for success. Early involvement of procurement in the event planning process is also important as it promotes a team-oriented approach, aligning objectives and negotiation strategies.
Relationships rule
One recurring theme shone through in the discussions – the vital importance of relationships.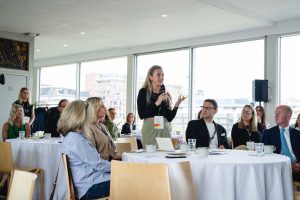 In the event industry, the value of relationships is vital to navigate budget constraints, with collaboration, trust, and partnership at the forefront. Balancing creativity with commercial objectives relies on building strong ties with partners. Demonstrating ROI, whether for in-person, virtual, or hybrid events, hinges on engagement, audience relationships, and setting clear objectives.
Emerging technologies like AI become powerful tools when they fit seamlessly into the organisation's existing tech ecosystem, highlighting the importance of cohesive relationships between technologies.
And, in the creative realm, relationships foster collaboration, innovative ideas, and brand consistency, ultimately delivering maximum impact and engagement. In a world driven by change, one constant remains – the strength of our relationships shapes our ability to succeed in truly making moments that matter.