Pearl Global Collection, sister brand to Pearl Representation, has announced a new partnership with The Italian Hospitality Collection (IHC), a unique collection of hotels, resorts and spas in exclusive locations across Italy, as part of its continued growth.
Pearl will be working closely with the team at IHC, on positioning the properties in the UK market and supporting clients throughout the sales process.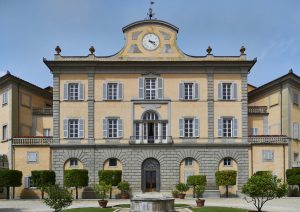 The Italian Hospitality Collection comprises three Chia Laguna Resorts in Sardinia: Conrad Chia Laguna Sardinia, Baia di Chia Resort Sardinia – Curio Collection by Hilton, and Hotel Village; three properties in Tuscany including Fonteverde Lifestyle & Thermal Retreat, Grotta Giusti – Thermal Spa Resort Tuscany, and Bagni di Pisa Palace & Thermal Spa (right); and Le Massif, located at the foot of Mont Blanc in Courmayeur.
The partnership with Italian Hospitality Collection comes just a couple of weeks after Pearl Global Collection signed a new partnership and collaboration with Susona Bodrum, LXR Hotels & Resorts in Turkey.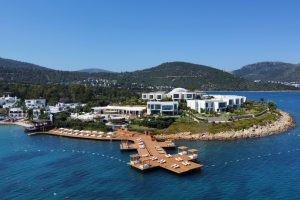 Susona Bodrum, LXR Hotels & Resorts is located on the turquoise Aegean coast, in the heart of the Turkish Riviera and offers 70 rooms and suites, five flexible meeting spaces and several dining options. It's the first property in Turkey under Hilton's LXR luxury collection brand, and the 4th LXR hotel in the world. Pearl will be representing Susona Bodrum in the UK market across the MICE, luxury consortia and leisure markets.
Pearl Global Collection was launched in July 2022, as a sister brand to Pearl Representation, which has been representing DMCs in the UK market for 9 years since it launched in 2014.
"We had been approached in the past by hotels looking for representation, but I didn't want to mix hotels with our DMC representation business because it's a different strategy and approach," says Pearl Representation MD Rakesh Joomuck. "We came up with the idea during the pandemic to start up a separate hotel representation brand, and we launched last summer with The Lux Collective properties in Mauritius on board, followed by Sun Siyam Resorts in the Maldives."
The appointment Andrea Bullen as Director of Sales & Marketing (Managing Partner) Pearl Global Collection, earlier this year, followed by Sarah Ewen as Senior Sales Manager – MICE, who joined this month, is part of Pearl's strategy to grow the hotel portfolio. Both Bullen and Ewen joined from the Waldorf Astoria Edinburgh and bring a wealth of experience in the hotel and MICE sectors.
"We knew we wanted to take it to the next level and now we added properties in Turkey and Italy. Our aim is to grow the Pearl Global Collection to become a boutique sales and marketing company where we are an extension of the hotel's sales offices, and work with them from beginning to end to support them throughout the process," added Joomuck. "The plan is to continue our expansion, and we are looking to work with properties that either don't have an office in the UK or might need some help with strategy and focus in the UK market, and that complement our existing portfolio."
Pearl Global Collection and Pearl Representation are exhibiting at The Meetings Show next week on stand F50 along with some of their hotel and DMC clients.