Speakers Corner managing director Nick Gold on how events have the power to transform employees into brand ambassadors and help businesses manage their reputation…
Social media can be a boon for businesses. It helps them reach new customers, collaborate with complementary brands, and build a brand-loyal following.
But it can also bring conflict and PR problems. People have automatic access to brands — and to each other. That means brands are very fearful of a single negative tweet spreading like wildfire and damaging their reputation at scale.
Recent research commissioned by Speakers Corner shows that 86% of brands believe reputation management is currently a bigger priority than staff training and development. And while both are valid concerns, the focus on reputation reflects a trend towards short-term thinking by businesses.
That's where the events industry comes in. With our creativity, resolve, and limitless potential, we can help businesses play the long game. We can provide the tools for reputation management without losing sight of what's important to their staff.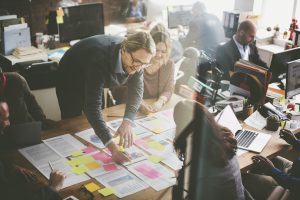 Delivering a long-term vision
All leaders will have an idea of where their business is heading. But it's easy to get bogged down in the day-to-day. That's why events are so valuable: they get everyone together for a single collective experience. As more people connect online, this is rare — so an event can offer a really special moment that binds people together.
While the event itself may be short, it's an opportunity to create a lasting feeling. As soon as you link that feel-good emotion — hope, inspiration, empowerment — to a tangible event, your attendees will associate them forever. When they recall the event, they'll feel that emotion. This is invaluable for businesses hoping to retain and motivate their staff.
There's less and less of this type of connection being forged in today's highly virtual business world. So, the events industry needs to play up our ability to create these meaningful relationships, and continue asking the important questions: what do we want guests to take away from this event? And how can we make them feel part of something bigger?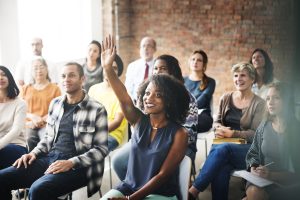 Building brand ambassadors
It's not just disgruntled customers who can badmouth a business on social media. Unhappy employees can also cause reputation damage (just look at the maelstrom of tweets from Twitter employees following Elon Musk's Twitter takeover).
Staff can make or break your reputation, so it's important to keep them onside. Events companies have the power to transform employees into brand ambassadors, especially by employing powerful speakers to address them.
Speakers tell stories, but they also give guests an intimate glimpse into their lives. Whether it's a small virtual gathering or a full audience, a great speaker creates a collective atmosphere. Guests feel a greater connection with the speaker than when they hear them on a podcast or TED Talk. They recall what it was like to be there and feel a part of something.
By association, staff will link that feeling with the company they work for. They become brand ambassadors who promote the purpose of the business and help uplift the culture of an entire organisation.
This is even more prevalent nowadays, where Q&As and fireside chats are becoming more popular. People can ask questions they might never have had the chance to ask before. As well as making staff feel heard, this gives businesses insight into their ambitions or worries. They can then find ways to support their employees to achieve or address these, building a culture of support and achieving even more great PR via their staff.
Why events companies have the edge
So why would a business choose an events company to help them manage their reputation over a PR company? And what gives events firms the edge over learning and development companies for staff training?
There's no limit to what events can achieve. Unlike other mediums, there are no constraints. You have the power to help businesses address their internal and external concerns in one fell swoop — while also creating an unforgettable experience for event attendees.
The best events are those that go beyond the everyday, while still giving people something they can take home and use in their normal lives. Staff appreciation events that aim for something more than the standard Christmas do can help staff feel valued. Development-driven initiatives like hiring industry speakers can also show staff they are a priority for the business, even if there are other pressing matters as well.
Ultimately, staff are key not just to the operation of a business, but to its reputation, too. An events company that can discover and deliver on a business's core goals beyond the fireworks of a glitzy event can both you and your client up for serious success.