As experts in employee engagement, the Top Banana team understand the value of incentive travel for reward and recognition. So, when senior management decided to take the whole company for a weekend away in March to celebrate their successes, they knew it had to be perfect.
Managing director Jemma Peers and director of reward and recognition Endellion King, share the process of planning a trip to incentivise the incentivisers…
At Top Banana, we're all about nailing it from the inside, to make sure we get it right on the outside. As a business, we help brands motivate and engage their people, and our team dedicates their entire working week to creating memorable and rewarding experiences for our clients.
We know that a happy team means happy clients, so we wanted to practice what we preach and take our entire team away to Monaco for a weekend, recognising all their amazing achievements and company successes from the past two years.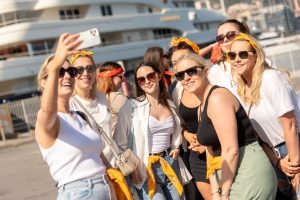 Background
Following a complete transformation of our business during lockdown, the team had to quickly adjust to the changes that came. Everyone worked tirelessly day in day out, and often outside of their comfort zones to ensure stability for our clients. They adapted to a new way of working, bringing in new clients and breaking creative boundaries along the way. This trip was purely in recognition of that hard work.
Incentives are often focused on the sales teams within businesses, but we wanted to ensure that this trip was for everyone across the entire business because every individual played a key role in that success.
Over the last few years, we have also welcomed lots of new bananas, so it was important that we took the time to strengthen the bonds between our people, encouraging a harmonious way of working across the business. The weekend brought everyone together, new and old, with teams from the Midlands, London and Manchester offices all celebrating together.
In times of change, challenge and growth, we believe the bonds you create on these types of trips help you build a stronger and truly supportive team through any eventualities. The time together enabled us to gain a much more in-depth understanding of the people we work with day in and day out – a company that plays together, stays together after all!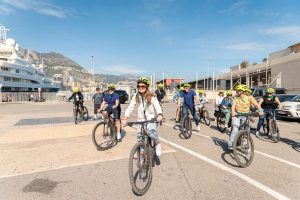 Why Monaco
We felt Monaco was the perfect location to reward the team. It's a great location for once in a lifetime experience yet just a short flight away. Being well-known for its abundance of luxurious and show-stopping sights and scenes, it was the perfect pick for our weekend of recognition.
For our team it's not necessarily somewhere where they might have chosen to go themselves, unless onsite with a client, so it felt like a great option to provide them with an experience away from their usual choice. Not to mention, we have great historical relationships with suppliers in Monaco, giving us bags of confidence that we could work together to deliver a getaway to remember.
After announcing the trip at our Christmas party, we didn't want to leave too much time in between jetting off, keeping the excitement fresh in their minds. With 300 days of Mediterranean sunshine a year, March was a solid choice for catching rays and creating memories and perfectly timed among our busy onsite schedules.
Creativity is at the heart of everything we do, so it had to form the backbone of the trip, innovating an agenda that even the Monegasque would envy. You wouldn't go to Paris and not visit the Eiffel Tower, so we wanted to ensure that we touched all the iconic areas and activities of Monaco, all in new and exciting ways. We managed to incorporate several exclusive opportunities into the agenda, such as a private drinks reception in Monte Carlo Casino (hosted by Le Distillerie de Monaco), a tasting experience within the hustle and bustle of Monaco Market, and a private dining session at Nobu – truly unique experiences that most travellers wouldn't have access to!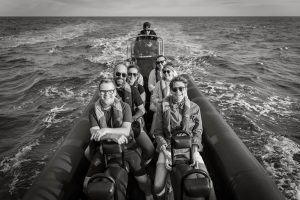 The perfect program
Whilst the first night presented an evening of glamour at both the Monte Carlo Casino and Nobu, we wanted to find the right balance for our team, giving them the opportunity to relax and unwind throughout the weekend. We kept the morning free for everyone to enjoy some downtime – whether that's a much-needed, child-free lie-in, a touch of shopping, or taking in the glorious sunny weather on the beautiful beaches. The afternoon was spent enjoying Monaco from e-bikes, rib boats and pétanque high in the place walls. Our final night offered a much more laid-back opportunity to let their hair down, with dinner in Monaco harbour and an after-party at La Rascasse where we partied the night away creating memories that will stay with us forever.
When putting together any trip for our clients, we encourage them to pay attention to the personal touches, to make their people feel valued on a much deeper level. We made sure to do the same for our own team, making sure memorable moments were created throughout the whole trip, such as quizzes on the coach journeys, hand-written messages from our CEO, Founder and MD for the hotel rooms (accompanied by snacks of course), gift bags sponsored by our amazing clients, sun hats and shades for their arrival, and Top B branded cocktails.
This trip presented a fantastic opportunity to showcase to our whole team the effort that our reward and recognition team invests into the incentive experiences that we create for our clients, and from the feedback we received, it's safe to say that we did just that.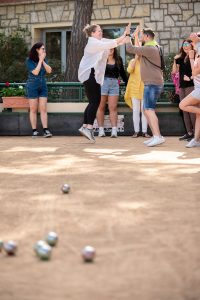 Feedback
The trip was a huge success, as evident in some of the feedback we received from the team. Here's just a few quotes:
"A massive thank you for such an amazing experience, it's clear to see the work that went into this, definitely something I'll remember for years to come!"
"Every single moment was incredible, and it was so lovely to get to know everyone even more – Top B is a very special place."
"Thanks for the most amazing weekend, it's been unreal! The amount of energy put into making this weekend so special is unbelievable!"
"What a way to get to know everyone and learn what a great bunch you all are!! It was an experience I'll never forget!"
It's clear to see why we collaborate with clients to create these inspiring experiences, the legacy of a trip like this lasts forever and brings everyone together as an even stronger team. But we also understand the importance of recognition not just being a one-trick pony. As much as incentive trips like this give our people a buzz, they're only part of a much bigger wellbeing and engagement offering we provide. Continuous reward and recognition are key to making sure we have a truly energised and supported team, who are excited to get out of bed in the morning.
A special thanks to our amazing connections in Monaco for making this happen:
Rebecca Petitjean, Gavina Campus, Alexandra Nicosia, Juliette Cairo, Monaco Tourist Board, Nicola Burn, La Distillerie de Monaco, Raising Stones Events, Monte Carlo Bay Hotel, Le Meridien Beach Plaza, Fairmont Monte Carlo, Grimaldi forum: Julie Caprini