2023 has kicked off with a bang for our micebook community and we have even more exciting news for you – the micebook HUB 3.0 is now live, we have appointed a new head of events, and are hosting our next WRX co-working day on 29 March!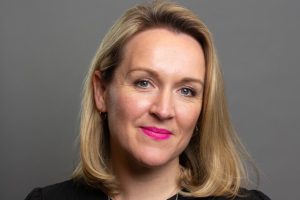 New team member
We're excited to announce that Ceri Bruce has joined the micebook team as Head of Events
Working alongside micebook founder Chetan Shah and the team, she will be delivering all our live events, including Ventures on 5-7 June 2023 at Birch Selsdon, and the micebook Awards at The Dorchester on 29 June.
Bruce joins with over 20 years' of event experience ranging from fashion shows to large exhibitions, the last four of which she has spent working as a freelancer on events for agencies including Black Tomato, ACALIVE, Nteractive, Eveology and This Is Beyond.
"My favourite space to work in is the travel and creative industry so micebook is a perfect combination. micebook is set to have an exciting year and I can't wait to get involved in the creative planning and seeing the events come to life," said Bruce.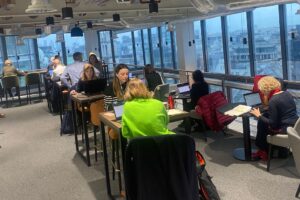 Micebook WRX returns
Following the success of our pilot events industry co-working day at XCHG in November, we're thrilled to announce the return of WRX on Wednesday 29 March.
It will be the first of our new monthly WRX days, which will take place on the last Wednesday of each month. The micebook WRX days will kick off with a community breakfast networking meet up followed by full day access to a co-working space dedicated to the events sector.
With so many event profs working remotely, our WRX concept is designed to provide our community with a place to drop-in, work and meet like-minded eventprofs. Whether you are out and about in London or just want a change from the kitchen table, come join us on 29 March, or our next WRX day on 26 April.
You can book your spot for £35 + VAT Full Day Special Rate, which also includes refreshments throughout the day, WIFI and a great event community. There are only 40 seats available so sign up soon.
You don't have to wait until the last Wednesday of the month to have access to the co-workspace. As part of our community, you will also have discounted access to work from our WRX partner whenever you want.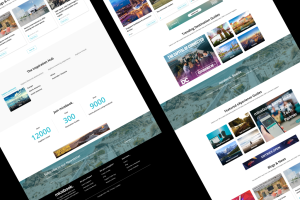 New micebook hub
Our new look HUB brings you a new and improved interface and user experience for search, content and events.
The micebook HUB enables buyers to explore over 12,000 listed suppliers, make notes on their profiles and share with their team, create Pinterest-style mood boards and more, helping them to easily source venues and suppliers for proposals and events and keep all their information in one place.
New features include single sign on for both micebook.com and micebookhub.com meaning you have one account and one password to enable you to explore both sites.
We've also linked with Google maps to provide better map search functionality, made listings cleaner and more modern, improved guides with better layout and information, and the homepage has more options to 'discover'. There are also better advertising and commercial opportunities for our partners, as well as better messaging options to drive enquiries.
For buyers, you can also check who is listed in your company with you so you can ensure you are sharing your boards and notes with the right people
Nisha Mehta, micebook marketing director, said: "We're excited to unveil the new look HUB, which remains a central focal point for micebook, sitting at the heart of everything we do and providing resource, knowledge, inspiration, information and opportunities to connect and collaborate for our growing community of eventprofs."