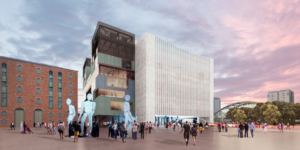 Factory International, a new global destination for arts, music and culture opening in the heart of Manchester in June 2023, will offer event planners an innovative new range of spaces capable of hosting everything from major exhibitions and gala dinners to stand-out brand experiences and fashion events.
Available for hire throughout the year, the venue will offer up to 13,200m2 of flexible indoor and outdoor space and accommodating up to 5,000 people supported by the expertise of event, production and technical teams.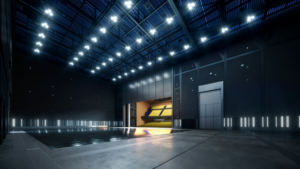 The design of the landmark new cultural space is led by Ellen van Loon of the world-leading practice Office for Metropolitan Architecture (OMA) and its development is being led by Manchester City Council, with backing from HM Government and Arts Council England.
Programmed and operated by the team behind Manchester International Festival (MIF), Factory International will commission, produce and present an ambitious year-round programme of original creative work, music and special events by leading artists from across the globe, with including Yayoi Kusama, Es Devlin and Danny Boyle among the planned line up this year.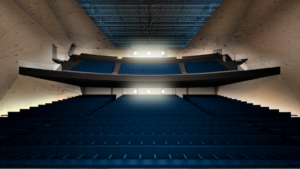 It will also stage the city-wide Festival every other year, at Factory International and at venues and spaces across Greater Manchester. The building design is based around large, open, ultra-flexible spaces that can be constantly reconfigured, enabling large-scale artistic work of invention and ambition. It will offer audiences the opportunity to enjoy year-round, in a new world-class facility, the broadest range of art forms, from major exhibitions and concerts to intimate performances and immersive experiences including over 80 gigs a year.
Its public spaces, from the foyers to its outdoor areas, will come alive with year-round activities such as family friendly workshops, pop-up food stalls, music, workshops and markets, many of them free, creating a thriving riverside destination for everyone to enjoy.
Factory International will also make a lasting difference and give back to the region, with profits from events returned to the arts and into The Factory Academy, a scheme which develops the next generation of diverse talent in our local communities.