JG Collection has expanded its portfolio with the addition of two properties in Puglia, Italy.
The company will be working with Vivosa Apulia Resort and Masseria Fontanelle to position and market both hotels in the UK to the leisure, MICE and corporate events sectors.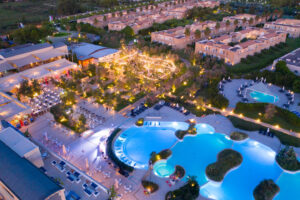 Vivosa Ecoresort is in the Litorale di Ugento Natural Park and set in a pine forest a stone's throw away from a private beach of fine white sand and the crystal-clear Ionian Sea.
Built in tuff, the typical local stone, Vivosa offers 333 rooms furnished in contemporary Mediterranean style and located within ten courts surrounded by flowers. Each court takes its name from the colour of the flowers that characterise it and has an environmentally friendly Water Bar that supplies fresh drinking water 24/7.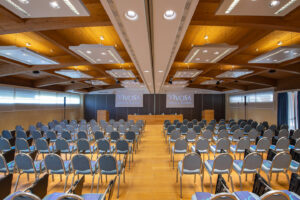 It is the ideal place for meetings, incentives and events, with its own meeting centre offering 12 meeting rooms for a maximum group size of 500 people, indoor and outdoor solutions for gala dinners and receptions, unique team building activities and the Vivosa's award-winning spa for wellbeing-themed retreats and incentives.
Sustainability is at the heart of the resort and initiatives including the reuse of water, the reduction of carbon dioxide emissions, separate waste collection, eliminating the use of plastic, the reduction of waste and the construction of solar panels to produce clean energy with zero environmental impact, have contributed to Vivosa receiving several important awards and certificates for its efforts.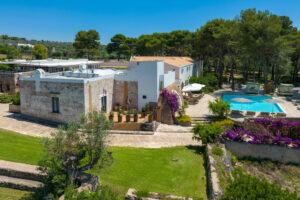 Once home to a monastery, Masseria Fontanelle is a charming boutique property with 35 rooms, making it ideal for luxury incentive groups.
Located in the historic core of the Masseria, dating to 1763, the rooms each have their own four poster bed and private outdoor space.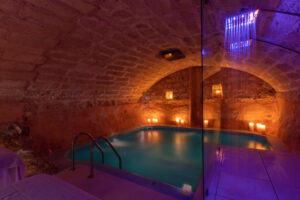 The property also boasts an outdoor swimming pool and the Sanctuarium Spa, housed in the large natural cave that served as a water cistern to the monastery, offers a range of massages and treatments.
Le Serre Restaurant serves authentic Apulian dishes, prepared with local ingredients using home cooking recipes handed down through generations.