ClientEarth is one of the most ambitious environmental charities in the world. It has a unique approach to climate action – using the law to create powerful change that protects life on Earth. ClientEarth and Cheerful Twentyfirst share a common ethos – a fierce and active commitment to a greener, more sustainable planet. The agency worked with ClientEarth to create an impactful brand retreat with sustainability at the heart of the project.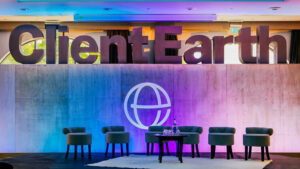 The brief
The majority of ClientEarth staff joined during the pandemic. This event needed to bring them together and create opportunities to discuss the challenges and changes to the organisation, whilst reinforcing ClientEarth's purpose and culture. The brief was clear. Introduce the new CEO, embed ClientEarth's values, and reinforce the sense of community across the organisation.
The solution
Cheerful Twentyfirst's experiential and sustainable concept was designed to bring new and established colleagues closer together. Fun-fuelled and collaborative, the plenary sessions and breakouts series saw guests take part in everything from baking challenges to treasure hunts to forge stronger team relationships across all parts of the organisation.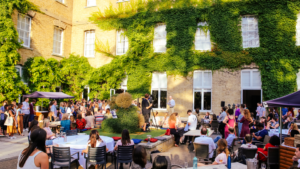 After two days, delegates left the brand retreat with a renewed sense of belonging and a clear vision on the direction and ambitions of ClientEarth: combining thousands of individual voices into one powerful force for change.
This event reflected the charity's wider vision to protect all life on Earth. Together with ClientEarth, Cheerful Twentyfirst implemented an environmental and sustainable event ethos throughout all stages of the planning and delivery.
The estimated carbon impact was measured at proposal stage to anchor key decisions throughout the planning process, and then again once the project had been delivered. This allowed for significant mitigations and reductions within delegate travel, catering, stage creation, and ground transport to be made.
Results
Through carbon measurement and careful mitigation, the projected emissions footprint for the event were reduced by 48.6% reduction.
"I would recommend working with Cheerful Twentyfirst. We've been really impressed by their professionalism, recognising that we, as an organisation, do this as our day job. While we don't run events, we do look a lot at sustainability, and there was a real willingness and openness to learn and to be challenged," said ClientEarth's internal communications director.