The UK Creative Festival, which celebrates the best of the UK creative industries whilst creating pathways for aspiring young creatives, is taking place on 6-8 September and event agency leaders are being invited to come and meet potential young creative talent and showcase the creative opportunities that our sector has to offer.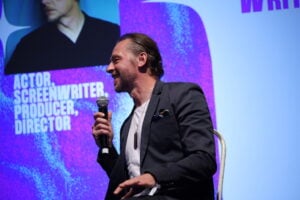 Now in its second year, the festival, which is taking place at Dreamland in Margate, starts with reception drinks at the beach bar on 6th September, followed by two days of talks, workshops, panels, wellness activities, and social events on 7-8th.
At the heart of the event, which was launched by The Creative Foundation – a registered charity run by OrangeDoor MD Dina Green and her husband Jeremy Green, to help address the lack of diversity in UK creative departments – is the UK's first free-to-access creative careers fair.
The careers fair is aimed at 16–24-year-olds across Kent and the Southeast who are entitled to free school meals, to introduce them to creative roles available across a range of sectors that might not even know exist.
Funded by and supported by the UK creative industry, the charity has funded course and maintenance fees of several young creatives and delivered workshops in partnership with various agencies and production houses.
Also home to the Creative Circle awards, the festival is aimed at all creative industries and has the support of several large advertising and marketing agencies such as Dentsu Creative. As MD of a creative communications and events agency, which is also organising the event at cost, Dina Green is keen for the events industry to get involved.
"The events industry is suffering from a lack of talent for a plethora of reasons, and this will be a fantastic opportunity for us as an industry to demonstrate the multitude of opportunities that we have to offer," she said.
"I'd love some of our agency and industry leaders to come along and listen to some of the talks we have lined up, which is a great opportunity to learn from and connect with peers in other creative sectors, meet some of these young creatives and talk to them about all the opportunities the events industry has to offer."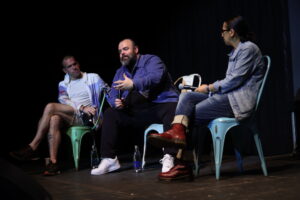 This year's festival centres around 'Pirates of Creativity, Mavericks of Leadership and disruptors of the future'; some of the most forward-thinking and ground-breaking minds within the creative community will come together to discuss some of the most pressing issues the creative industries face today.
Chosen from among the UK's very best industry leaders, together, they combine a diverse wealth of creative expertise, skill and talent. This year's speakers include:
British Photographer & Founder of Rankin Creative/ Rankin
CCO, Havas London / Vicki Maguire
COO, Dentsu Creative EMEA / Ete Davies
CCO, Leo Burnett / Chaka Sobhani
Group Creative Director, Anomaly / LA Ronayne
Presenter, Uncertainty Experts / Sam Conniff
Founder, Uncommon / Nils Leonard
Founder and Bringer of… The Boom! / Scott Morrison
Founder and CEO, MTArt Agency / Marine Tanguy
Partner, HemingwayDesign and Vintage by Hemingway / Wayne Hemingway
Check out the full programme and find out more about the festival here