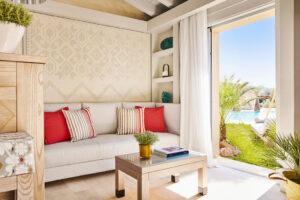 Luxury hotel brand 7Pines, part of Destination by Hyatt, has announced the opening of its second property 7Pines Resort Sardinia.
Located on the sought-after north-eastern coast of Sardinia, 7Pines Resort Sardinia is a luxury beachfront property surrounded by 15 hectares of untouched coastline and nature reserve in Baja Sardinia overlooking the archipelago of La Maddalena.
The 76-room resort is home to one main private beach and four secluded coves offering spectacular sunset views; a beach club with its own private jetty; three restaurants including a fine-dining Mediterranean restaurant for a gourmet Italian dining experience; and an 800 sqm Pure Seven Spa complete with a gym and outdoor tennis courts.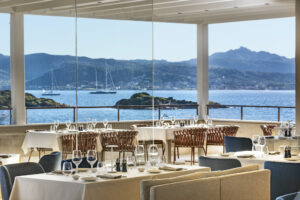 It is the first Hyatt affiliated hotel on Sardinia, and the second Destination by Hyatt in Europe, joining 7Pines Resort Ibiza.
Like its sister, 7Pines Resort Sardinia provides the perfect backdrop for memorable Mediterranean incentives, offering an abundance of exciting experiences for those seeking adventure. These include horseback riding through the scenic Costa Smeralda region; a picturesque e-bike adventure; guided hikes along scenic trails; an exclusive helicopter flight along Sardinia's enchanting coastline; an exhilarating super-car tour in a Ferrari 488 Spider; and a vintage sailing trip through the turquoise water of La Maddalena archipelago.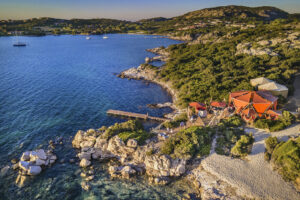 The idyllic seafront location makes it the perfect place for water sports. Guests can choose from a snorkelling adventure through the clear azure waters of the Costa Smeralda, a stand-up paddle along the spectacular stretch of coastline or a kayaking trip to explore Sardinia's intriguing hidden sea caves.
The resort's Concierge team can also arrange memorable local experiences including traditional cookery classes such as gnocchi making; an archaeological tour of northern Sardinia's middle to late Bronze Age sites; a "Blue Zone" discovery trip to learn the longevity-lifestyle secrets of the island; a shepherd experience at a local farm with cheese-making; and visits to local family-run wineries.