The capital of the United States of America is home to world-class meeting spaces, exceptional venues and a Michelin-Star studded dining scene, not to mention the country's finest monuments, memorials and captivating museums. It's a destination for creating powerful connections and lasting memories, and the perfect backdrop for meetings, events and incentives.
Located in the Mid-Atlantic region between Maryland and Virginia, "The District," or DC, is 225 miles south of New York City and easily accessible by three nearby airports with more than 1,000 international and domestic departures daily. The city is a global hub where eye-catching architecture combined with historic landmarks, abundant outdoor spaces, and vibrant neighbourhoods make it unlike any city you've visited.
Here's just 9 reasons why you should consider holding your next event in DC…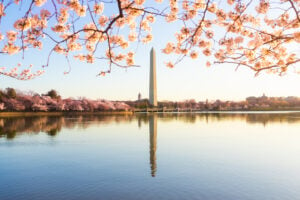 1. A city for all seasons
The 68-square mile city enjoys all seasons with mild temperatures and colourful foliage in the fall to pleasant temperatures and blooming cherry blossom trees in the spring. Though winters can be chilly, activities abound and include picturesque ice-skating rinks to cozy rooftop bars with fireplaces and festive holiday markets. Summer brings lively festivals, outdoor performances and celebratory fireworks.
2. Connected Capital
DC has a variety of faces. It's home to the U.S. federal government while being an international centre with 175 embassies, world-class universities, and global economic organisations like the World Bank and International Monetary Fund. The region's economic initiatives have attracted businesses like Amazon, Boeing and Google to the area. As one of the most educated cities in America and a top city for technology and social entrepreneurs, DC's is a skilled talent hub that offers unmatched access to thought leaders and expert speakers, helping to establish the nation's capital as a leader in key industries such as tech, biotech/pharma, medical, and education.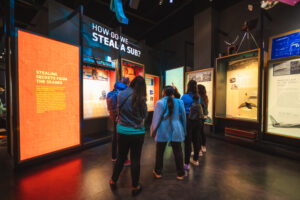 3. Only in DC Experiences
Enhance your group's experience with expert-led creative or educational pursuits that range from developing photography techniques during a sunrise photo expedition to the Lincoln Memorial with a National Geographic photographer to crafting and delivering messages like the commander in chief with a Presidential speechwriting workshop on the grounds of George Washington's riverside estate. As the hub of the FBI, CIA and Pentagon, DC is a city of intrigue, and your group can pick up espionage tips during a mission at the new International Spy Museum or learn how to negotiate like a diplomat at the National Museum of American Diplomacy at the State Department.
4. A Leader in Sustainability
As the 1st LEED Platinum City in the world, DC embraces sustainability by helping its businesses reduce their carbon footprints and sharing a common vision for a healthy planet. DC is also a leader in public transportation options—from bike-share to electric scooters and Metrorail, the ease of getting around is a key benefit for business travellers. The pedestrian-friendly city ranks high for its walkability and is recognised for its numerous parks and gardens, many situated downtown.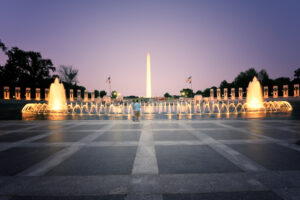 5. On the National Mall
Often called America's front yard, the National Mall is the heart of the city and the nation's most visited National Park. Two miles in length, the wide, green park features elegant fountains, marbled memorials and the Smithsonian Institution's 17 world-class museums and National Zoo, all of which are free. The obelisk-shaped Washington Monument stands 555 feet tall and offers 30-mile views of the city and beyond from the top. Touring takes on a different twist when you explore the grand monuments dedicated to Lincoln, Jefferson and Dr. Martin Luther King, Jr. with a local historian or during a magical moonlit tour followed by a Champagne toast.
6. Dynamic Dining
Discover local, national and international culture through a rich arts scene and diverse culinary experience at 24 Michelin-starred restaurants. The city's escalating restaurant scene ranges from hip and cool to refined and sophisticated. Your group can unwind in a hidden courtyard, feel festive on a water view terrace or dine in a garden under the stars. Whether your group is interested in stand-out steakhouses or ethnic and fusion cuisine, there are options to satisfy any palate. After dinner, enjoy a thriving nightlife with plenty of live music – from jazz to DC's authentic Go Go – or venture through unmarked doors to a hidden speakeasy for craft cocktails.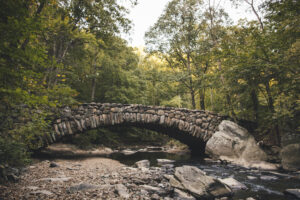 7. Nature Calls
Tucked into the city, sprawling Rock Creek Park, founded in 1890 by the U.S. Congress, is an oasis of greenery and wildlife offering scenic hiking trails and team-building activities including stand-up paddling, kayaking, three municipal golf courses, tennis courts, and horseback riding. Beyond DC's abundant natural spaces are marinas and waterfronts where groups can hop aboard a water taxi and cruise to dinner or enjoy a private dinner cruise with the backdrop of the city's iconic landmarks. Further afield, the states of Maryland and Virginia boast some of the country's most treasured historic sites, national parks, distinctive towns, wine trails and blissful beaches.
8. Exceptional Accommodations
With more than 120 hotel properties, your options are plentiful and diverse from charming boutiques to historic landmarks and luxurious lifestyle to environmentally sustainable hotels, many with spectacular water views. Choose from five-star properties like the Four Seasons in Georgetown, DC's oldest neighbourhood lined with cobblestone walkways and boutique shops or the Hay-Adams, an Italian-Renaissance style mansion with views of the White House. Alternatively, watch the sailboats come and go from the InterContinental Hotel or the new Pendry with a state-of-the-art spa at the Wharf.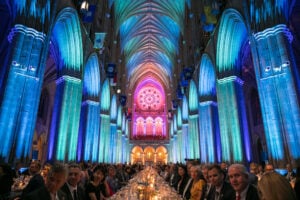 9. Unique Venues
Washington, DC is a destination on two rivers, the Potomac and the Anacostia, with incredible event spaces that overlook both. The city offers an abundance of unique venues for exclusive dinners such as museums, art galleries, theatres or libraries as well as extravagant venues like the soaring National Cathedral (the 6th largest in the world) or the granite Library of Congress (the largest in the world) with its elaborate interiors for memorable awards ceremonies. Lush private gardens can be turned into fairytale spaces with music, candlelight and catered dinners. DC's dazzling rooftop venues feature views of the city's skyline including the Lincoln Memorial and the Washington Monument.