Jumeirah Group has expanded its portfolio with the opening of the Jumeirah Muscat Bay Resort in Oman.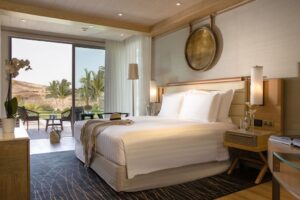 Nestled within the secluded cove of Bandar Jissah between the Hajar mountains and Gulf of Oman, just 15 minutes from the capital Muscat, Jumeirah Muscat Bay offers 206 rooms and suites, all with stunning ocean vistas.
There are also five secluded summerhouses in two- and four-bed configurations, and the Sanctuary Villa, each with a private pool, dedicated butler service and access to an exclusive private beach.
The new resort will be home to five diverse dining venues, overseen by Culinary Director Claudio Dieli, who brings over 26 years of experience in the global culinary industry, including tenures at several international hotels with three Michelin-stars.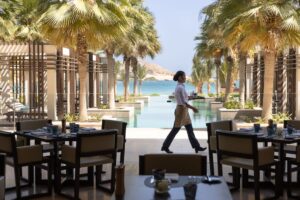 These include Peridot, featuring interactive live cooking stations showcasing fresh and healthy favourites from all over the world, Tarini lounge and poolside eatery Zuka.
Set to open in September, signature restaurant Brezza will serve sharing-style seafood and stunning culinary creations from Chef de Cuisine Cristiano Goattin, an Italian-born chef with a Michelin-star background, alongside Jumeirah's famous mixology, available in the restaurant and at the rooftop bar.
There are several smaller meeting rooms for intimate events, as well as The Lawn for up to 100 guests and The Pearl Grand Ballroom for up to 1,000 guests.
The Talise Spa will offer a world of wellness and relaxation across a range of therapeutic and re-energising treatments that can be tailored to individual guest needs. Those looking to immerse themselves in nature and embrace their adventurous side can take on the numerous hikes and scenic running and biking routes through the Hajar mountains, to discover majestic views and lush Wadis.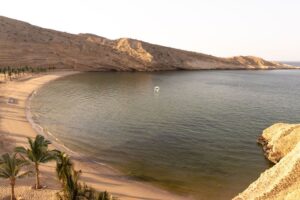 Guests can also enjoy Sunrise Beach as well as a state-of-the-art fitness centre, yoga studio and tennis court, while a PADI-certified diving & water sports centre will offer activities such as scuba diving, sailing, and snorkelling with turtles.