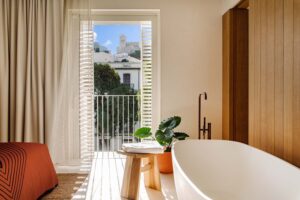 The Standard, Ibiza, the White Isle's most anticipated opening for 2022 has officially opened its doors this month.
Eclectic décor and lush landscaping run throughout the property, which is set in a stark-white building, with interiors designed by Oskar Kohnen in collaboration with The Standard's in-house design team.. The hotel's 67 rooms and suites as well as its restaurants will be open year-round.
The street-level restaurant will serve breakfast, lunch, and dinner. It embraces local ingredients throughout its menu and will transform after hours to an intimate nightlife experience – an alternative to the busy club scene that Ibiza has become known for.
The hotel's rooftop bar will feature a 15-meter swimming pool and panoramic views of the island.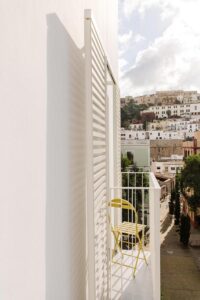 The hotel will also have a separate building, Casa Privada, that will be available for exclusive groups and small high end incentive retreats. Equipped with its own private pool, bar, gym, lounge and 14 guestrooms, Casa Privada is a one-of-a-kind hideaway in Ibiza.
It is located just a block away from the hotel with all the amenities of the hotels, but the privacy of a villa, including two Terrace Suites with their own outdoor terraces and tubs.
The Standard, Ibiza joins The Standard's renowned portfolio of hotels, including New York, Los Angeles, Miami, London, the Maldives, Hua Hin and the upcoming Asia flagship, The Standard, Bangkok Mahanakhon slated to open in May 2022.