Back in May 2021 Graham Alderman, owner and managing director of incentive travel specialist Ulterior Events wrote a guest blog for micebook entitled 'Why DMCs will be more important than ever as the world opens up'. Recently back from his first safari incentive since the pandemic began, he shares highlights from the trip and how working closely with a DMC helped overcome last minute challenges…
I had forgotten how much I love my job. Months of planning hundreds of details all culminate in watching a group of people have the time of their lives, so to see it happen again on a long-haul foreign trip for the first time since March 2020 was a total joy.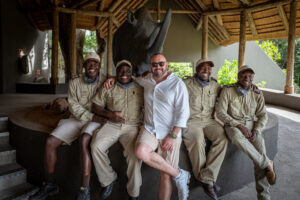 As our private charter from Johannesburg to Sabi Sabi landed and we checked our group into the beautiful Sabi Sabi Earth Lodge, I was immediately reminded how important our industry is to other people too. The staff at the resort were ecstatic to welcome us back and this turned out to be a recurrent theme as we moved on to Livingstone in Zambia and then to the Chobe Delta. There were tears from some staff and hugs at the end, it meant so much to them to have us back as a beacon of hope for the future. It may sound dramatic but some of them hadn't worked for a very long time, and groups bring full salaries, gratuities and the security of bookings made in advance.
We were advised by one of our dear friends in Zambia that throughout the peak of the pandemic if anyone in the village earned some money, it all went straight into the "pot" and was used to support the village. A very humbling thing to hear and one that made us quite emotional. One of the great pleasures of this industry is knowing that the money we spend filters down to whole communities who rely on us. It felt like a huge relief to know that we are helping again and contributing to these economies getting back on their feet.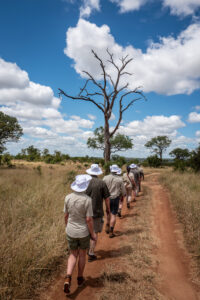 It was also brilliant to be back working with a DMC again – Wedgewood South Africa – and just as I'd anticipated (in this article for micebook) they were more valuable than ever in this 'post-pandemic era.' For context, for this trip, South Africa, Zambia, Botswana and Zimbabwe all had different Covid entry protocols and all were changing daily. Two weeks before departure, Botswana changed its entry requirements to "two jabs plus a booster" but this was not on the UK Government website. Thankfully, our DMC in Botswana relayed the change, allowing two guests the time to book their booster – without their update, the guests would have missed their trip of a lifetime!
Likewise, when we had a notification that our Zimbabwe to Johannesburg flight had a three-hour delay, we had a gut feeling that all was not well so asked the DMC about the charter options. They duly sorted the charter, transfers, paperwork, and catering via their local contacts. Our group took the charter and we discovered upon landing that our original flight had been pulled. A real case of what you know and who you know working in tandem.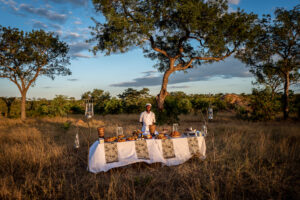 Keeping up with the latest travel regulations meant that both my Ulterior Events team and the DMC had to work harder than ever to take care of Covid tests, entry requirements, and temperature checks across three countries in as discrete and efficient a manner as possible, minimising the impact on guests and keeping them in their holiday groove.
Pre-event reassurance has also taken on new importance in current times. Questions about the dress code have been replaced with "what happens if I get Covid whilst I'm away?", so every guest was given all this information ahead of time.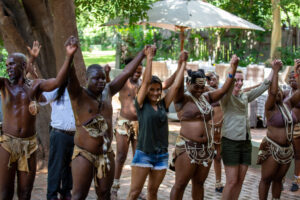 Covid may have brought new layers of ever-changing paperwork that incentives specialists need to stay on top of but the same old rules still apply – communicating what we know to our guests, reassuring them ahead of time, and looking after them during the event. The same highs also still apply – taking a group to Africa and seeing the joy on their faces and the faces of the DMC team, resort staff, and my own team is something we can build on. The world will keep on turning and our industry will keep on going.