Identity has announced the appointment of a new strategic development director and head of project management as part of its drive for further international growth.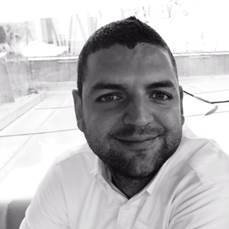 Anthony Lacey (right) joins Identity as strategic development director from WMP, where he was global client service director. He previously worked at Imagination, where he established the New York client team, and TBA Group, where as director of client services, he opened the Tokyo office where he worked on the delivery of the 2019 Rugby World Cup and the Toyko Olympic Games last year.
Milo Gabric (above) joins Identity from INEOS Grenadier, where he led its global events programme for the last year, to take up the newly created position of head of project management.
With two decades in the events industry, Gabric has worked with brands such as Bentley, Lamborghini, Unilever, AstraZeneca and Whitbread as well as Microsoft, LEGO, Schneider Electric and Mercedes-Benz before moving client-side to head up the UK and European Experiential Events and Arts Programme for Rolls-Royce Motor Cars.
The appointments follow a strong of new hires at Identity last year, including former MD – IMEA of Informa Connect, Nicola Bateman-Phillips to the position of growth director; Robert Andersen as head of creative services and Mary Carter-Lee as people and culture director.
Identity MD Michael Gietzen said: "I am now able to take a step back and look at the bigger picture of how we achieve our ongoing growth goal, what we need and who are the people that we need to support our very ambitious international growth plans.
"By combining the team's established talent pool with input from new team members we are strengthening the 'Identity way of working'."