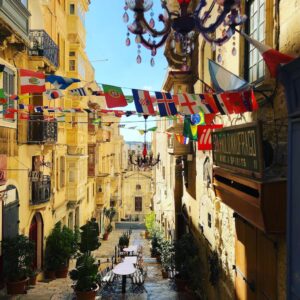 UK-based agency Nice Events was asked to organise an overseas trip for a new client in the insurance sector, which wanted to reward its teams based in the UK and France after a successful year. The Mediterranean archipelago of Malta provided the perfect backdrop…
Background
The client was considering Corsica and Sicily, but flight access wasn't ideal. Malta, which did offer the flight access required, was proposed as an alternative and Nice Events worked with Alpine Sterling DMC in Malta to put together a four-day programme. The brief was received in August 2021, and the incentive took place in October.
Solution
A group of 42 lucky employees were taken to the beautiful country of Malta where they could enjoy culture, heritage and the amazing scenery. The group was based at the five-star Malta Marriott Hotel & Spa, which only opened in 2020, making it one of Malta's newest luxury hotels.  The days were started productively with morning meetings in the Grand Ballroom at the hotel, followed by afternoon activities and dinners.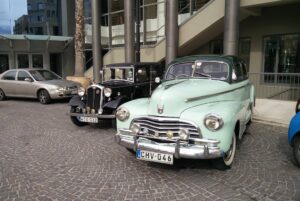 At the end of the first day, the group had unique vintage cars collect them from the hotel, taking them to the historic city of Mdina, where a scenic walking tour concluded at the outstanding restaurant, De Mondion, which was exclusively booked for them for the evening.
During their trip the group also dined at The Chophouse and San Giuliano, and on the final day, guests were taken to the Bugibba jetty for a relaxing catamaran cruise out to St Pauls Island. An afternoon of snorkelling and on-board BBQ was then rounded off with drinks whilst watching the sunset from the deck. Once docked, the group were transported by classic Maltese busses dating back to the 1960s to Valletta, Malta's capital, for their final evening. A pleasant stroll absorbing the scenery and rich history of Malta led to the gorgeous restaurant, Rampila, for a final Maltese feast.
Feedback
Megan Stallwood, events project manager at Nice Events, said: "We have worked with the wonderful team at Alpine DMC on many occasions and know we can trust them implicitly with our clients, they truly love what they do and are so enthusiastic when it comes to showing off all that Malta has to offer."