As international travel for meetings, conferences and incentives starts to pick up again following the easing of Covid restrictions, the focus is firmly on building back better and creating a more sustainable future for the MICE industry.
Corporates and agencies will be looking for destinations, venues and suppliers that are making a clear commitment to sustainability, and one destination worth watching is Malta. While the Mediterranean island archipelago is in the early stages of its sustainable journey, there is a clear passion and dedication to do better among its tourism and hospitality community.
Across the islands there are stories of local suppliers, DMCs, hotels and venues that are finding innovative ways to reduce their carbon footprint and deliver experiences that leave a positive impact. This is being led from the top, with both the Malta Tourism Authority (MTA) and its MICE arm Conventions Malta, investing in training and developing sustainable strategies.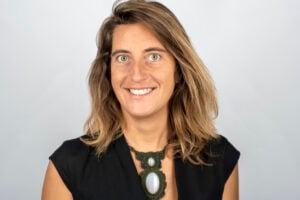 Conventions Malta is working closely with Global Green Events Ltd, a specialist in sustainable events that offers consultancy, training and tools to help governmental organisations, event industry associations, PCOs, DMCs and event organisers to instigate or enhance their sustainable initiatives. We talked to CEO Gayle Murphy, who is based in Malta, to find out more about the islands' drive to be more sustainable.
A strategic approach
"We have been working closely with Conventions Malta and took the whole team through a strategy building process to ascertain their objectives and create an overarching sustainability policy which covers a number of diverse areas. This involved selecting key areas to focus on that will make the most impact and creating an action plan for what initiatives will be implemented under each area," explained Murphy.

Global Green Events is also working with Conventions Malta on training and education, both for the team, and for DMCs and the local supply chain. "Sustainability is a huge focus for Conventions Malta – they are really passionate about making a change. The team want to make sure they are offering clients the right experience, and are really invested in training, and promoting all the sustainability developments that are already happening here on the islands," added Murphy.
Eco-developments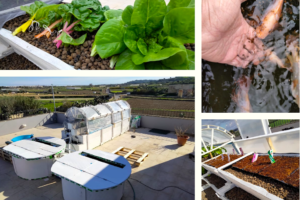 MTA already provides an ECO certification that aims to improve the sustainable performance of hotels on the Maltese Islands. While some of the larger hotels are involved in the scheme Murphy referenced a couple of local establishments that she is most excited about. "The family run Xara Lodge is doing some really phenomenal things around sustainability. They already had an aquaponics system on the roof, so they are using hydroponics to grow their herbs and food for the kitchen. They also recycle all of the food waste from the kitchens – it's broken down through a circular loop system," said Murphy.
Across the road from the Xara Lodge, the Xara Collection is launching another exciting and sustainable initiative, The Xara Gardens. With the expertise of farmers specialising in Regenerative farming, the Xara Collection will be growing its own crops, through consultation between the farmers and the chefs within the group, creating a true farm to fork system. This home-grown food finds itself in the menus of the various outlets within the portfolio including the flagship, de Mondion, a Michelin star restaurant within The Xara Palace. 
The vision for the group is to scale both the aquaponics and the multi-trophic farming and eventually rope in other tourism stakeholders as potential contributors and beneficiaries in this great project. The Xara Gardens will offer farm to fork experiences for groups and events, including a tour of the farm and lunch, as well as sustainability education for groups that want to learn about the sustainable practices being implemented hands-on.
There are plenty of examples of other sustainable or community activities on the island. For example, Malta Rural Tours offers small group tours to visit farmers, artisans and small-scale producers of cheese, wine, olives and preserves, or Eco Marine Malta, which offers tours that combine leisure with education on the marine eco-system. Choices include a sustainable, relaxing and educational day in close contact with the beautiful marine life of Malta or be a researcher for a day helping the scientists on board in data collection on the endangered population of Maltese dolphins. The final goal is to preserve and protect the marine ecosystem.  Many of Malta's DMCs are also introducing sustainable and community activities for groups and events too.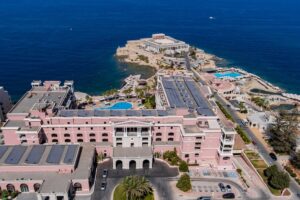 Murphy mentioned The Westin Dragonara Resort as another property that has made significant strides in sustainability. In 2020, the property completed the installation of 1,000 photovoltaic panels on its rooftop, which will reduce the hotel's carbon footprint by approximately 600 tons annually, the equivalent of planting 35,000 trees. The hotel also partners with local community projects 'Nature Trust and St. Joseph's Home, a home for boys with challenging upbringings, to help planners make their meetings more meaningful. 
Certification
The Westin Dragonara is Green Key Certified and is also Eco-Certified by the MTA. Murphy said that these certification standards are useful for planners to look out for, as they are often very in-depth. Other hotels with green certifications include Corinthia Palace Hotel & Spa, Radisson Blue Resort St Julian's, The Palace Hotel, Grand Hotel Excelsior and more.
"If a supplier is established and passionate enough to have been through that process then it shows that they are committed to sustainability, however it's important to watch out for those more local, passionate venues" said Murphy, adding that she feels that collaborating with the right people is just as important as working with a certified venue. 
"It's important to have a conversation with suppliers to find out where they are at with sustainability. It's about working with people that are passionate about sustainability and understand what it means to be sustainable, rather than just ticking the boxes, because then they will help you to innovate, or be more open to new ideas."
Tipping point
Murphy is excited for what the future holds for sustainable meetings and events in Malta. "Malta is already doing some incredible things both on the social and environmental side. There is so much happening in the field right now, I feel we are at a tipping point and it's just going to increase exponentially. Suppliers here are fast to change, and they are passionate about sustainability."
Global Green Events Ltd is currently offering their Implementing Successful Sustainability Online Course on gift, as well as offering packages to help support companies and associations to implement strategy and initiatives that work, as they believe in spreading sustainability knowledge and tools without barriers, feel free to visit globalgreenevents.org to sign up.