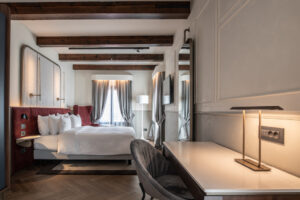 Radisson Collection has further expanded in Italy with the opening of fourth hotel in the heart of Venice.
Built in the 16th century, the hotel was the residence of the Nani family, an ancient Venetian family engaged in the political, social and cultural life of the city's rich past. A 22-month extensive renovation project led by architects Studio Marco Piva and approved by the Fine Arts Heritage Committee, has transformed Palazzo Nani into a five-star Radisson Collection Hotel.
The restoration work aimed to preserve the original decorative and architectural elements of the building's façade and interiors, including the stuccos and frescoes attributed to the Italian sculptor Alessandro Vittoria.
Radisson Collection Hotel, Palazzo Nani Venice is situated by the Cannaregio canal, close to the Venetian Ghetto in the northern part of the city. The hotel's 52 rooms offer views of the Canal, city streets or the quiet courtyard.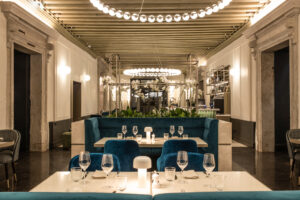 Facilities include a private meeting room and space which can host up to 80 people, and the Zoja Wine Bar & Terrace, named after the noble family, that also once resided in the Palazzo, which offers traditional Venetian food, wine and cocktails in a cosmopolitan atmosphere. The serene garden on the north side of the hotel overlooks the Cannaregio Canal, creating a visual garden-water connection.
The Vaporetto stop just outside the hotel provides easy access to the rest of the city with its sights, and connects the hotel to the train station, airport and the popular islands of Murano and Burano.
Radisson Collection Hotel, Palazzo Nani Venice is implementing the Radisson Hotels Safety Protocol program. The in-depth cleanliness and disinfection protocols were developed in partnership with SGS and are designed to ensure guest safety and peace of mind from check-in to check-out.