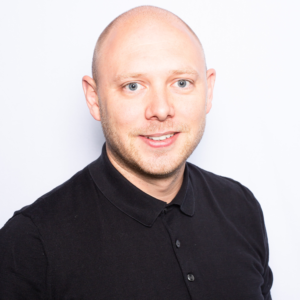 As global travel restrictions finally begin to ease, what will the comeback of incentive travel look like? In2Events Account Manager Stephen Wallbridge gives his take…
I think a lot of clients are wondering about incentive travel and how it will come back. This is certainly something that is a big part of conversations we are having with them right now. While there's a growing appetite for getting back to shared experiences that incorporate travel, what these offerings look like will undoubtedly be different to what they were before…
Transition Phase
As restrictions ease in the UK, it's easy to forget that not everyone will fall back into 'normal life' at the same pace. I think we have to be careful to remember that while most people can't wait to travel and get back out into the world, others will understandably be anxious and more reluctant. There's going to be a transition phase for a time to come and that's okay.
Providing Options
Even now that some travel and staying away from home is back on the table, it's going to be important to be sensitive to peoples' preferences and also have alternative experiences on offer that incentivise in the right way.
Providing options is going to be high on the agenda and is what will win hearts. Giving people choice on how they will be rewarded and recognised through incentives will help to create incentive programmes that cater for diverse needs, short-term and long-term. We are working with clients to understand their audiences to an even greater degree than we did before; designing incentives that show consideration to the climate right now.
Whatever the experience options are – trips away, home-based, corporate gifting, virtual activities or a combination of all these components – the key to success is that they are perceived positively by the audience and seen as a motivating reward. If people aren't comfortable with the offering or don't see the value, then it's unlikely to drive the desired outcomes.
Localised, Smaller and Personalised
UK-based incentive travel is going to be really popular, and we're already working on 'staycation' projects for corporates in fantastic locations and venues. It's actually brilliant that we have this opportunity to really showcase the UK and the incredible places that we have on our doorstep; they so often get overlooked, but now we can really pull the curtain back on what's here 'locally', creating programmes that really embody domestic locations.
The focus on these and other incentive travel experiences, however, has temporarily shifted. We're now designing them as smaller, more personalised trips. Personalisation: I know it's a term that is used so much, but the incentives of the future will really be able to finesse the smallest details. Understanding individuals and combining elements into programmes that really make them feel special will be what delivers the moments that stay with people forever.
Going smaller has also changed the incentive proposition and how experiences are built. Instead of creating packages that are targeted at and created for larger groups, we're incentivising at an individual level and curating tailored experiences on this basis. Thinking about what we've all been through in the last year, we've identified that incentives that can be shared with family and friends are likely to be regarded as more valuable in the coming months. People have really missed being able to make memories with their loved ones, so integrating the opportunity to bring them into incentive experiences will mean a lot and will convey a level of empathy from corporates that will go a long way with recipients.
Building Confidence
Building confidence surrounding international incentive travel and timelines is tricky. Yes, in the UK we seem to be making great progress on the road to recovery and we're very optimistic that we're through the worst, but we don't know what's around the corner; we can't predict the future for ourselves or for countries worldwide who are in different phases of restriction easing.
We've also observed that businesses have differing viewpoints and policies on travel right now. So, for us, it's about having 'real talk' conversations, assessing moods internally case-by-case, and providing those all-important options to clients. In the face of an ever-changing global environment, corporates are looking to us to provide standout incentive solutions that align with their unique set of needs while still meeting their specific objectives.
By keeping our fingers firmly on the pulse with changing government legislation and guidelines and taking account of what's happening throughout the world concerning travel, we're talking regularly and confidently with clients and helping to instil a positive outlook on incentive travel. We're proactively keeping future possibilities top of mind so that when we're given the green light, plans can get underway quickly.
People working with us as an agency want transparency and for us to provide reassurance responsibly. For companies turning their attention back to the prospect of incentive travel, it's down to us to help them understand and manage risk factors enabling them to make informed decisions and plan for success.
As we look forward to the future of incentive travel, we're concentrating on the procedures that will put delegates at ease and reassure them that their health and safety is a top priority in everything that we do. While, of course, this has always been an essential aspect of the trips we organise, there's now, understandably, going to be more emphasis on clearly communicating the measures we are taking.
Legacy
It's been such a critical time for incentives and the value they represent. This period has demonstrated the diversity of incentive programmes and how well they can work for disparate teams. As an agency, we've had to be even more creative and innovative with the concepts we've brought together to produce home-based experiences that have delivered appeal, gravitas and which people have wanted to share and talk about.
For me, it's definitely highlighted that even when in-person experiences can't happen, organisations still want incentives that incorporate an experiential element as opposed to just handing over a purely financial or material reward. It's also reinforced the fact that no matter the format, meaningful incentives are about creating once-in-a-lifetime experiences that people wouldn't usually have in their normal, everyday lives – that's what captures imaginations and drives behaviours.
Of course, it will be amazing to get back to visiting destinations, but the incentive vehicles that have been part of our makeup for the last 12 months shouldn't be pushed to the sidelines. Instead, they should be included to enhance future incentive frameworks.
Gratitude for Travel
For us, getting back to having adventures around the world is something we can't wait for. I don't think I ever took being able to travel for granted, but perhaps I wasn't as consciously thankful for the freedom to visit countries and cultures outside the UK. As the world opens back up and we ease back into 'normality', I will have a new-found respect for the luxury of being able to enjoy new environments and to be with people again.
There is nothing that compares to building incentive travel experiences that not only take people to extraordinary destinations but that put a spotlight on what that location truly has to offer. I think when people are ready, they will want to immerse themselves in all that the cultures they visit have to offer, and we'll be there to make that happen. It's our job to elevate a trip way beyond what someone would expect from their own break away. This is what makes it exciting. We get to bring together the most incredible parts of a destination and allow delegates to see, feel, hear and taste it for themselves.