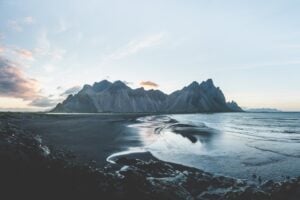 Iceland has always been an incentive favourite, thanks to its incredible landscapes, natural wonders and the plethora of adventurous activities that await groups. And now the destination is one of few on our government's green list and it has also opened its borders to everyone who can provide proof of a certified vaccination, strengthening its appeal even further.
So we check out what's hot in the land of ice and fire, and what planners need to know when considering the destination for incentive programmes…
Current travel rules
From 18 March 2021, everyone who can provide proof of a certified vaccination is allowed to travel to Iceland without being subject to PCR testing and quarantine.
Visitors who can provide valid evidence of prior infection are also exempt from border measures. Documentation on prior infections must be in accordance with the requirements defined by the Chief Epidemiologist.
As of 17 May, Iceland was placed on the green list, which means people travelling from England to Iceland will not have to quarantine on their return. However they are required to take a Covid-19 test before travelling and book and pay for a PCR test to be taken on or before day 2 after they arrive. (See the most up-to-date government guidance here)
Where to stay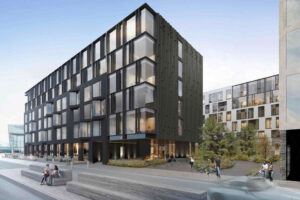 The much-anticipated Reykjavik EDITION, which will finally open its doors this summer, will be ideal for groups looking to stay in the country's hottest new hotel.
Located in the historical, scenic heart of downtown Reykjavik by Old Harbor port, The Reykjavik EDITION is close to Laugavegur Street, the city's vibrant shopping district, and the Harpa Concert and Conference Center.
With 253 rooms and suites, the hotel will house a rooftop, signature restaurant, destination bar and a café, spacious meeting and event spaces (502 sqm) and a spa.
Another option in the capital is the Reykjavik Konsulat Hotel, Curio Collection by Hilton, which opened in 2018 in a former 1900s department store. Located in the heart of the city, the boutique property offers 50 rooms and suites featuring eclectic Icelandic design, alongside innovative dining and wellness facilities.
For group's looking to incorporate wellness, the Blue Lagoon Hotel, known as 'The Retreat' offers 62-suites located on the stunning steaming lagoon. The Retreat at the Blue Lagoon combines an experience in the mineral rich waters, with classy accommodation and a very fine culinary offering.
In the North of Iceland, Fosshotel Mývatn offers 92 rooms in wonderful surroundings north of Lake Mývatn, within 100 km from the Akureyri Airport. The hotel is designed by award-winning architects and features almost exclusively low-environmental impact materials. The building is a low-rise, clad with larch wood and grass roof which makes it in perfect harmony with the surrounding nature.
Inspiring incentive ideas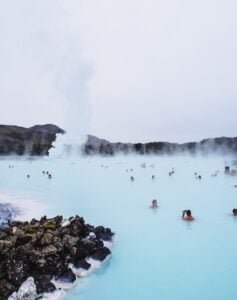 With a stunning landscape dotted with natural wonders from glaciers and geysers to lava caves and waterfalls, Iceland offers almost endless opportunities for outdoor experiences and getting up close to nature. Whale watching, ice climbing and hiking, river rafting, dog sledding, caving, kayaking and even diving between two tectonic plates are all on offer.
HL Adventure Iceland, part of Global DMC Partners, recommends iconic Iceland activities such as riding in ATV's lava fields and relaxing in the Blue Lagoon's geothermal hot water.
It also recommends lesser known and newer group activities including visiting Víðgelmir lava cave or the GeoSea sea baths, which enable visitors to enjoy nature in a unique manner. Thanks to the underground heat, the seawater in the baths is warm and comfortable and the mineral-rich water is beneficial for the skin.
Víðgelmir lava cave is hailed as the mightiest of Iceland's caves. Its diversity and grandeur are unrivalled, making for an experience not to be forgotten. Just shy of 1600 metres, the cave features amazing colours and lava formations.
For a unique culinary experience, groups should check out Reykjavik Grandi Mathöll, a pioneering street food hall in Reykjavik, the only one of its kind in Iceland. Featuring 9 artisanal food stands it can be used for incentive groups of all sizes.