To mark one year since the first national lockdown, and a year since his first Coronavirus Chronicles blog for micebook, we asked Eveology founder Paul Evans to share his thoughts, feelings and experiences of the past 12 months…
A year ago, I was asked by micebook to contribute to its Coronavirus Chronicles blog series. As we headed into a lockdown against this new global experience, a pandemic, none of us anticipated its longevity, devastation, and impact on our precious industry.
My blog a year ago was one of personal hope, optimism and a chance for renewal and re-energising. I failed to foresee we would still be talking COVID and tight restrictions one full year on. However, with my newly jabbed arm, event planning re-igniting, I am happy to reflect for micebook on the last twelve months.
So how can I report on my year since March 2020? How did I keep busy, motivated and retain those core hopes and aspirations from my 2020 wittering?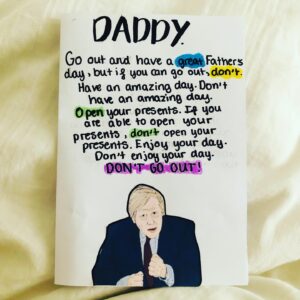 Well. I am sick of baking sourdough and failed 'starters'. I could tell Joe Wicks where to stick his dumbbell. And I'm bored senseless with the remaining unseen Netflix offerings. But with all the frustration and boredom of COVID, one can only be grateful and appreciative of good health during such devastating times for some poor families and livelihoods. What a year!
My glimmer of supreme fitness and significant weight loss for which I was storming pre-COVID, retreated. Thanks to COVID, a few pounds have gone back on… but I am content that a few pounds are worth spending to endure the lethargy of lockdown. Like many, my efforts to avoid wine or beer on school nights, collapsed weekly about Tuesday evening.
So, apart from my personal milestones in routine lockdown tedium, how has the last year been for my relatively young, small events company, namely eveology? Well, I can positively report I am still going, feeling strong and optimistic as my first Chronicles blogged. I just failed to see it would be this long!
We'll remember the slight guilty enjoyment of the early 2020 Spring lockdown. The sun was shining. We enjoyed Spring walks, quality family time, the world having a breather, hearing the birds, baking the (damn) sourdough, catching up on the pile of little jobs you never seem to get around to.
This early lockdown period reminded me of the six-month garden leave I had to endure many years previously. During that garden leave, friends and family would tell me to take time out and enjoy a break at home and switch off to enjoy paid leave. However, I would have a constant belly nag to work, plan, plot and find a way to keep busy and ultimately have business opportunities within sight as it was an anxious time. I never did relax during that garden leave… only to launch my own marketing agency on the first day of freedom from the former employer.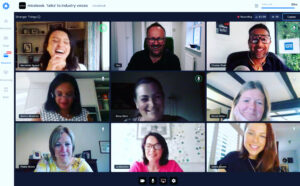 With Lockdown 1.0, I did switch off, but never fully! As I mentioned in previous blogs, I tasked myself with improving my WordPress skills, redesigned my website and replaced a new accounting system. Whilst a business owner but deemed an employee, I decided not to furlough myself as I desperately tried to find ways of keeping busy and free to jump at any glimmer of business opportunity. Thank goodness for Zoom, and sterling efforts by a battered MICE industry to keep us connected and engaged over the last year with a variety of industry talks, product fams and some good virtual fun.
As months rolled by, we've all journeyed on a rollercoaster of statistics from the media, in and out of varying lockdown measures. Summer was free with socially distanced barbecues, rules were relaxed, and wine was consumed. Staycations were fashionable, if challenging, to find any decent options for accommodation or to secure a dinner reservation in high season. Post-Summer, the dreaded graphs took an upward turn with restrictions re-introduced.
As a passionate international traveller, we made the personal decision to avoid any notion of international travel until the world is securely free of this COVID or at least, has it under control. The idea of sitting masked in the Costas and not enjoying the carefree bliss and escapism of a relaxing break was not our idea of a holiday … especially with risks included in the package.
Unfortunately, I'm unable to understand two principal groups of people. Those who must travel internationally, despite risks, especially with variants running wild. Look at the state of the world, the hassles of travel to another destination in lockdown? The other group is the poor couples who 'must' get married in COVID times. The pressure of booking, rebooking, downsizing, cancelling. Can 'love' just not wait another year …. for a bigger party without the risks?
But back to business. Not a great deal to report as it's been a fairly quiet 12 months for events! Like most event companies, a few events were cancelled and rescheduled, combined with the joy of the 'Virtual Event'!
My first foray into the virtual world was both fun and elaborate, with a great sense of style. Each year, I am lucky to manage a super special client event – a Christmas Dinner Dance at the legendary The Savoy. For COVID year, the event was cancelled but a simple discussion about a small, virtual experience, starting with the well-trodden cocktail demo with The American Bar, just grew and grew!
Blessed with a super client who embraced the ideas, we developed a series of spectacular touches, virtual experiences and top-class production and delivery. From elaborate cocktail glasses, shakers and ingredients to Savoy goodies shipped to homes – our guests were the first to experience beautiful Savoy Afternoon tea boxes and Champagne. The Savoy brilliantly supported the event.  We filmed the General Manager dressed as Santa on the roof; a cocktail masterclasses from the legendary American Bar with song requests played by the resident pianist. The virtual experience was rounded off with the 'Queen of the Kitchen Disco' Sophie Ellis-Bextor and her husband firing up their virtual audience with a bespoke set of favourite tunes – live from The Savoy.
The virtual experience did whet my appetite and I've repeated a couple more, notably with the brilliant Belmond group featuring Belmond Le Manoir aux Quat'Saisons and The Cipriani, a Belmond Hotel, Venice. Both offered tempting travel aspirations to us lockdown prisoners.
My other key lockdown initiative and project is still 'half baked' but generated a very positive response from my network and possible collaborators. The Greenprint Series is a collection of event planner destination blogs/features totally focused on meaningful, and genuinely exciting sustainable event experiences, products and partners.
A post COVID initiative with a colourful and exciting range of ideas to shift away from typical CSR marketing 'greenwash' to brilliant inspiration for agency and corporate event planners. If there are passionate 'sustainability' eventprofs reading this, I'd love to connect and discuss collaboration. It's on the back burner due to client commitments and I need to get it out of the oven.
The most recent lockdown exit strategy has undoubtedly boosted confidence and fired discussions with clients finally forward planning, be it with cautious steps and flexible terms. So, the baking gloves have been put away and Joe Wicks can take a hike as I'm off to a real gym soon to shed the COVID pounds.
Today, we mark one year since the first lockdown was announced with a minutes silence at midday. A brief moment to reflect on the toughest year many of my generation, and younger, can remember. On that day a year ago, 340 had passed away with the virus. Today, it stands at just over 126,000 in the UK alone. My deepest sympathy to anyone impacted by this devastating pandemic.
We look forward to a safe but cautious return to seeing people, being social and the prospect of LIVE events on the horizon. My very best wishes to all.