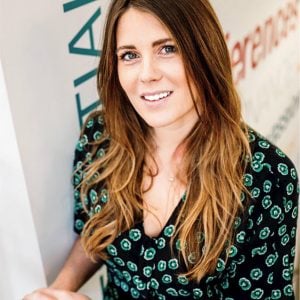 We're thrilled to officially kick off our micebook influencer campaign with a review of the new Nobu Hotel London Portman Square by Amy Rennison, global head of events at Your Event Solutions (YES).
The much-anticipated property, which finally opened its doors in December only to close them again shortly after due to the latest Covid restrictions, boasts 249 rooms and suites, a Nobu restaurant, plus numerous meeting spaces including a sleek ballroom.
Amy, one of our team of industry #eventprof influencers, was lucky enough to visit the property while it was open. Here, she gives the lowdown on one of London's hottest new properties….
"Portman Square please" I'm not sure which felt more surreal, jumping in a taxi or the prospect of being on a site visit!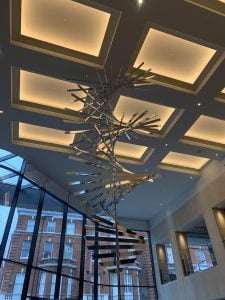 Arriving at Nobu London Hotel Portman Square was as expected; modern design, with well-dressed guests posing for photos and suave bell boys head to toe in black. First impressions did not disappoint at London's most stylish new opening. The large glass front entrance featuring a magnificent Ivan Black sculpture is one you want to enter or be seen leaving!
The idea of an exclusive buyout and glass front branding opportunities excites me. I commend the first event planner who seeks Nobu approval on this…!
Check-In was seamless – as event planners we love nothing more than to see plenty of desks and that is something this hot opening boasts. Discreetly placed to the back of the lobby, the flow and positioning worked well. With a few small meetings taking place in the bar, it was nice to see the hotel a hive of activity in its first week of opening. Architects and well-heeled business meetings set the scene – this is certain to be a hit for the luxury leisure market.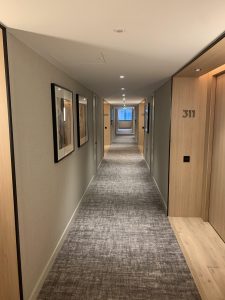 A quick 'hard hat tour' of the meeting space showcased what is set to be a breath of fresh air for London meeting planners and clients. A meeting space really at the heart of the hotel, situated immediately above the hotel lobby and check-in was somewhat novel, and I could immediately imagine the energy this open gallery will create.
The sense of 'being seen' continued through the hallways with large corridors leading to spacious bedrooms and balconies that allow you to feel part of London beautifully, and all of the modern amenities and luxuries you would expect from a five-star London hotel, including one of those toilets! The rooms are a serene place to rest your head or if time is on your side, enjoy a soak in the bathtub of dreams.
Five days into opening, it was impossible to make a reservation at Nobu Restaurant but with in-room dining available no one needs to be deprived. And with building works still underway on the meeting spaces, I am excited to visit again when it reopens.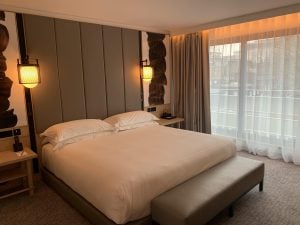 Find out more about our #voicediaries influencer programme here.