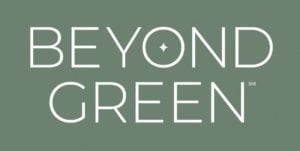 Preferred Hotel Group has launched a new sustainable hotel brand, Beyond Green, as part of its commitment to build a "better and brighter future for travel in a way that helps protect the planet for future generations".
Beyond Green is set to debut in 2021 with a global portfolio of 24 sustainable hotels, resorts and lodges across 15 countries, from Ireland to Italy and Belize to Botswana.
The brand brings together forward-thinking properties around the world that are committed to delivering on the three key pillars of sustainable tourism: environmentally friendly practices that go beyond the basics; protection of natural and cultural heritage; and contributing to the social and economic wellbeing of local communities.
To be considered for Beyond Green membership, a property has to meet more than 50 sustainability indicators that align with global sustainable tourism standards and the United Nations Sustainable Development Goals. These include carbon emission reduction targets, elimination of plastic water bottles, support for biodiversity conservation initiatives, and a demonstrated priority to both hire locally according to fair wages and purchase goods and services from locally owned and operated businesses.
The Beyond Green brand was created by the Ueberroth Family, the owners of the Preferred Hotel Group, and Costas Christ, founder of Beyond Green Travel – a company which Preferred acquired in February 2020.
Lindsey Ueberroth, CEO of Preferred Hotel Group said: "Never before has there been a greater need to promote a kinder and gentler way to explore our beautiful, yet fragile planet," adding that Beyond Green was built with "purpose, gratitude, and respect for nature, communities, and culture."
The 24 founding members of Beyond Green are: