Having delivered once in a lifetime incentive trips across the globe for many years, the challenges of 2020 provided an opportunity for agency Strata Creative Communications to innovate with unique virtual incentive event experiences for one client. Restrictions on travel didn't mean restrictions on rewards….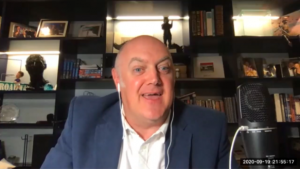 Background
A usual reward programme for the client in question involves multiple in-person experiences throughout the year. Postponing the planned 2020 incentive trips was not plausible and the client recognised the importance of promptly rewarding winners to ensure motivation remained high.
Strata was challenged to create a 'Stay at home' virtual incentive experience. A planned trip to the Lake District, quickly became a jam-packed weekend of experiences, delivered through virtual hosts and guest speakers. This was complimented with a delivery of goodies to facilitate the winners completely bespoke virtual incentive weekend.
Challenges
There were of course challenges such as engagement and social interaction. But with the use of using intriguing content, competitive challenges, and facilitating conversations, these barriers can be overcome easily to deliver a unique incentive experience in the 'new normal'.
Strata approaches every brief with an agnostic view to event technology, and this brief was no different. Producing something that was fit for purpose meant finding a platform that was user friendly, adaptable for the multiple activities, yet robust and secure for the particular clients' data privacy regulations.
The agency used a combination of off-the-shelf products, complemented with bespoke tools and content to deliver a simple to use, yet highly effective virtual experience. This meant winners had minimal instructions to follow to participate.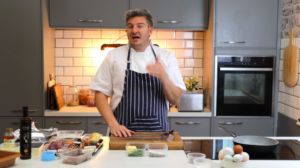 Virtual Event details
The team set about creating a bespoke itinerary for the weekend through a virtual event experience. Taking the global situation into account, the activities focused on physical and mental wellbeing, whilst also providing unique topical experiences, and culinary delights from the Lake District itself.
From cooking masterclasses to A-List comedy; puzzle solving to pampering; mixology to mindfulness; escape rooms to energetic workouts with the man of the moment, Joe Wicks. The jam-packed weekend had something for everyone as an experience of mind, body & soul.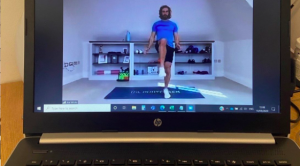 As well as the online virtual event activities, the team arranged for personal deliveries to each winner ahead of the weekend. These gift boxes – each worth up to £1k – provided the winners with anything and everything they would need to partake in each activity, including delicious food and drinks, with a little extra for good measure to complete the sensory experience.
As with a traditional incentive trip, the Strata team provided an end-to-end service to the client including itinerary coordination and management; provision of winner packages – sourcing and delivery; winner communications; live personal hosting of the online sessions; and design and build of the end user web platform.
Feedback
Strata has been blown away by the feedback from the winners so far, with many seeing the benefits to a stay at home experience. One winner commented: "Thank you for a great weekend – we had so much fun", while another said: "I'm certainly incentivised to try my hardest to make sure I qualify for the next event."
Hear directly from Simon Hambley, CEO, Strata Creative Communications at the launch of The Mayfair Townhouse. Details here.