With #eventprofs predicting that local travel and experiences will return ahead of overseas events, we take a look at what's new at Fairmont St Andrews in Scotland.
Part of Accor Group, the luxury hotel is set in a 520-acre estate in a unique coastal setting, offering unrivalled views across St Andrews Bay and beyond. As part of its new 'Space' programme, the 209-room property is offering a series of unique, thoughtfully designed experiences, responding to guest preferences and government guidelines for social distancing within this 'new normal'.
Here's three new experiences on offer, ready and waiting for when corporate clients are ready to host events again…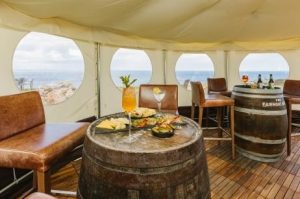 SPACIOUS TRANQUILITY
A first for the hotel, guests are able to enjoy a delicious selection of cocktails and craft beers within a luxurious yurt, located on the dramatic cliffs that overlook the breathtaking vista of St Andrews Bay. The yurt provides the opportunity to be immersed in nature and comfort in an appropriate socially distanced setting.
COASTAL HARMONY
For guests looking to explore further, the hotel can offer guided coastal path walks with Neil Dobson, St Andrews Marine Archaeologist. There is no better host to offer insight into the astonishing array of flora, fauna and history that surrounds the property. To enhance the adventure guests can also obtain luxury backpack picnics to ensure they are well nourished on their journey.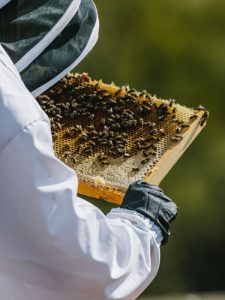 EXPLORING HABITATS
For almost 30 years, Fairmont Hotels & Resorts has been committed to proactively protecting its local environments. Fairmont's Bee Sustainable programme features more than 20 honeybee apiaries and more than 20 wild pollinator bee hotels at Fairmont locations worldwide. The first luxury hotel brand to develop comprehensive on-site bee programming and now considered a leader in this space, guests are invited to enjoy a private talk with one of Fairmont St Andrews' three Beekeepers onsite. Guests will have the opportunity to learn about the Bees, their habitat and explore their hives, with Bee suits provided.
*Fairmont St Andrews benefits from Accor's ALLSAFE label, ensuring the most stringent cleaning standards and operational procedures in the world of hospitality.