We're thrilled to announce we'll be hosting our second extended virtual event on 15 July, following the success of the first micebook 'talks' to industry voices event on 10 June.
The event will give #eventprofs the opportunity to meet with industry partners, listen to sessions and get involved in discussions.
"We are coming through Covid-19. Conversations have started; briefs are beginning to flow and some of the first live events are being delivered. For this second micebook event, we are moving the conversation on, as we see the very green shoots of recovery for the industry," said micebook founder Chetan Shah.
"Our goal is to facilitate conversations that lead to relationship-building, product knowledge, event-brief discussions and eventually sales."
During the day we provide an opportunity for exhibitors to have a one-to-one meeting with their key clients and bring them up to speed on how their destinations and properties are opening up and what measures are being taken to ensure the safety of guests. Exhibitors include Switzerland Tourism & Incentive Bureau, Conventions Malta and Concepts Collection.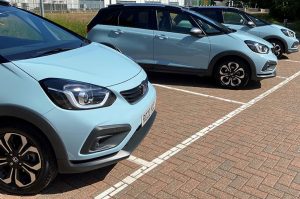 In keeping with our focus on best-practice sharing, we'll kick off the event with a case study from Noble Events, who not only received a brief but sold and delivered a socially-distanced UK press launch for an automotive client. The team will share the challenges they faced and provide hope that the live industry can be back sooner than we think, with the right approach.
Following networking, (where micebook supplier members will speed date on screen with buyers) we have our FactCheck session, where we will receive an honest assessment from the front line.
Attendees will hear a 360 view from government, client, agency and the media on the reality facing the events industry. Moderated by Jennifer Jenkins of Worldspan, and joined by Michael Hirst BVEP, Ian Cummings CWT, Christianne Beck Shell, and Martin Fullard Conference News.
We feel #eventprofs are tired of just sitting and listening, so we want them to get involved in our Huddle Rooms where a different topic will be moderated by the host, but discussed by the attendees. The Huddle Rooms are:
*Creative ways to run an event in the current climate. A DMC perspective – AbleMaxx with Global DMC *Partners, The DMC Advantage and Just The letter B
*Getting groups flying again – All About Flights
*Is sustainability a priority post COVID-19 – Legacy Events
*How to raise your profile in the events industry and get that next role – Get Ahead in Events FB Group
*From Instagram to TikTok: Insights from a Social Media #Eventprof – Hot Hospitality Exchange
If that was not enough, we then wrap the day with some very informal virtual bars. Grab a drink and join like-minded industry colleagues for a chat.
Buyers: If you want to book a one-to-one meeting with any of our exhibitors then search for their profile on micebook.com and find the link in the 'Meet Us At' section
Suppliers: If you wish to take part in the expo and meet some of our fab planner community, please click here for details.