Live events may be on pause at the moment due to the ongoing coronavirus crisis, but we're still in need of some destination inspiration for when the market begins to recover. And event agencies are predicting that local markets will recover first, so over the next few weeks, we'll be focusing on bringing you the best of Britain.
With over 10,000 miles of coastline, including its many islands, Scotland boasts a long list of venues and incentive experiences to attract groups away from inland attractions. Here's a selection of 11 of the best by Visit Scotland…
Culzean Castle
The historical touches at this lavish castle draw visitors in for its ghost tours and spacious dining spaces. Bedrooms, interior spaces, and outdoor venues are all seeped in old-world décor, while the nearby Ayrshire coast offers sweeping views of Scotland's pristine seaside.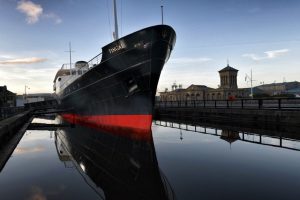 Fingal Edinburgh
Head aboard this luxury hotel for an old-world experience mixed with modern comfort. Stargaze on deck or host a party in the ballroom for your group. This former royal yacht moors permanently, the only of its kind available for private hire.
Cameron House
With renovated bar and restaurant space, this luxury hotel located in Loch Lomond will be open for MICE bookings in 2021. It will offer a host of resort amenities from golfing and spa treatments. It also features lodges, great for varied groups.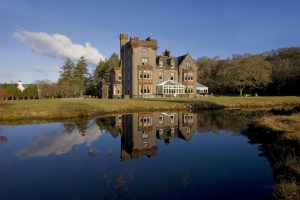 The Isle of Eriska Hotel
This 19th century manor, situated on its own island on Scotland's west coast, features bucolic scenery alongside a sumptuous spa and various sports activities for guests. It's the ideal romantic getaway, while also providing ample space for groups and meetings.
Barnbougle Castle
Three event spaces are housed within this 13th century castle, perched over the water where the River Forth meets the North Sea. Its interiors are as beautiful as the landscape surrounding the estate.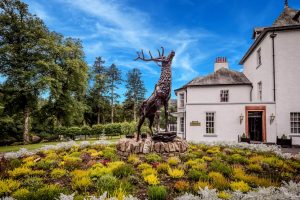 Dunkeld House Hotel
With over 3,000 square feet of meeting space, this newly refurbished four-star property is ready to welcome travellers and groups alike. Nestled over the River Tay, it offers waterfront views while only a short distance from Scotland's major cities.
The Coig
The Gaelic word for "five" clearly describes these five new tourist routes around the Firth of Clyde that offer some of Scotland's most scenic waterfront views, allowing visitors to engage with the region's unique culture.
Jacobite Steam Train
You don't need to get wet to enjoy the water. Known by many as the "Hogwart's Express" from the Harry Potter series, this experience offers views of Loch Morar and the River Morar, heading towards Loch Nevis.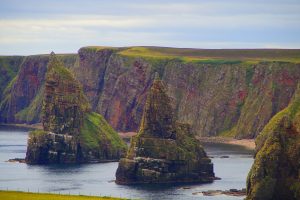 Hit the Highlands
North Coast 500 offers up treks through the iconic Highlands, one of the most beautiful parts of Scotland. Castles and ruins dot the 516 miles of coastal route.
Fishing Adventures
A private BBQ or lobster-catching excursion are some of the aquatic offered by 2BUK. The experienced team will help create the perfect custom itineraries for any MICE group.
Land Yachting
Half sailing, half motor racing, land yachting is a popular and thrilling experience along the Scottish coasts. Check out Blown Away who, among other services, will help visitors master this unique sport.