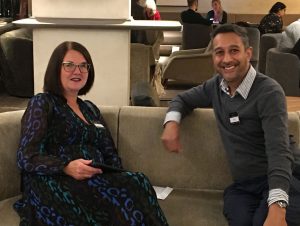 Team micebook joined DBF Events at its Be Our Guest event at new London property The Stratford last week, along with 30 select UK agencies and suppliers.
The latest in DBF's Be Our Guest event series saw 20 clients from UK agencies including Absolute Corporate Events, Top Banana, Chew Events, Ball Associates, CI Events, Conference Contacts, Events2 and Nucleus Central take part in one-to-one meetings with ten venue and hotel representatives.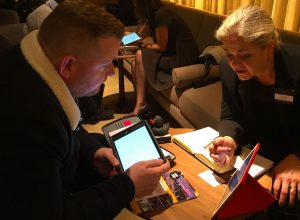 The supplier, or host, companies were: The Stratford, London; BC Hospitality; Excelsior Hotel Gallia; Milan; Gruppo UNA; Hotel California, Paris; Hotel Quinta do Lago & Ria Park Hotels; NH Collection Gran Hotel Calderon & Constanza; Nordic Choice Hotels and Pullman Cannes Mandelieu.
At the event, all the host companies had profiles loaded onto micebook, and clients were provided with ipads to make notes from their one-to-one meetings directly onto micebook to take back and share with colleagues.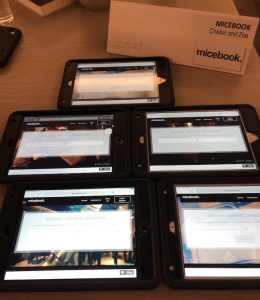 It was great to see some of the buyers at our event using micebook," said DBF Events partner Michiel Fortuin. "For us it's interesting to have something new and different for people to try. I'm a big fan of micebook – it's a simple idea and a great way for agencies to share and store information that is company linked and not linked to an individual person who may eventually leave and take it with them. We would be happy to work with micebook at future events."
Emma Kazemi, senior conference manager at Nucleus Central added: "Great to see micebook in action at last week's Be our Guest event. Was handy be able to have an ipad to hand during the meetings, use to search the suppliers, and importantly to jot down some of the key points during my 1-2-1s. Was so quick the following morning to log back in and share details with the team, and especially as I had some really good, interesting meetings with the suppliers. Really looking forward to start using micebook as a search tool in the future, and start getting the team on board."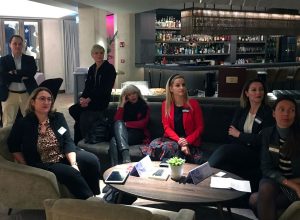 After the one-to-one meetings, hosts and clients networked over dinner at The Stratford. Based near Stratford International Station and the Queen Elizabeth Olympic Park in London's East End, the new property offers 145 rooms. The interiors, by Space Copenhagen, fuse Scandinavian style with old-world opulence via serene pastel tones, natural timbers and elegant stone bathrooms.
DBF's next event All About People, will be a cruise in partnership with Club Med, with two sailings of 150 people – 50 hosts and 100 clients – this May. The first group will sail from Nice, via Collioure to Barcelona, with both groups (300 in total) meeting in Barcelona for a lunch and the All About People Awards. After that, the first group will head home, with the second sailing from Barcelona back to Nice via St Tropez.
Click on the links within this article to contact or view the micebook profiles on any of the venues, hotels or suppliers mentioned. Alternatively, search all our
Destinations
for ideas on where to take your next event and create your own inspiration board…