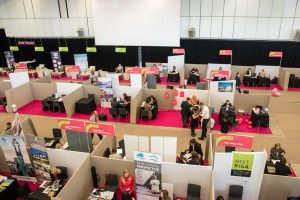 Event planners are invited to visit Vilnius next month for CONVENE 2020, the eighth edition of the Baltic Sea Region's leading meetings and events industry trade show, which promises to deliver access to a bunch of destinations, world-class venues and top-notch services under one roof.
Organised by Go Vilnius, the city's dedicated development agency, CONVENE 2020 will aim to bring attention to the characteristics that differentiate the Baltic Sea Region from other parts of Europe – chief among them being the fact that the entire region is highly tech-savvy.
"Our region's meetings industry benefits from thriving start-up hubs, a collaborative spirit between business and scientific institutions, and associations active in global networks, which is especially important for association events," says Inga Romanovskienė, director of Go Vilnius.
"For example, Vilnius is experiencing a rapid development of knowledge-based sectors like FinTech, biotech, ICT, medtech, and others. Moreover, Vilnius was recently named by FDI Intelligence as no 1 city globally for attracting tech start-ups."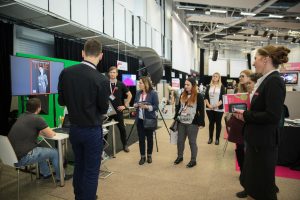 CONVENE's Hosted Buyer programme is designed to reveal these regional features and includes a number of exclusive benefits, such as complimentary return flights, transfers, accommodation, and a full package of networking events, as well as an interactive tour of Vilnius and the opportunity to take part in one of several post-event tours to Latvia, Estonia, Finland and Poland.
This year's event will see the return of the CONVENE Professional Academy, with keynote speakers addressing top-of-mind industry topics and challenges through a number of presentations and panel discussions. The Academy will focus largely on technology and how it can be leveraged to bring more value to meeting planners and better experiences to delegates.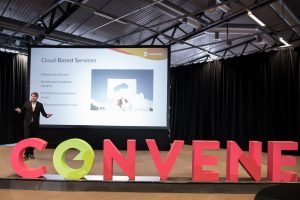 Speakers include Mariska Kesteloo from Word of MICE and industry influencer Vadim Zelenski who will explain how to use B2B influencer marketing as an added value for destination and events strategies, while Florian Masuth, an experienced gaming industry professional and developer of Game On, the Baltic's largest gaming event, will share his knowledge and experience with the audience.
If you're a decision-maker who plans and influences meetings, events, conference and incentives or know someone who is, CONVENE's Hosted Buyer programme is a great opportunity to get better acquainted with the region.
Taking place on 12-13 February at the Lithuanian Exhibition and Congress Centre, LITEXPO, in Vilnius, CONVENE 2020 is expected to attract more than 165 Hosted Buyers from Europe and beyond who will be taking part in some 2,600 pre-scheduled business meetings with 80+ Exhibitors from across the Baltic Sea Region.
Click on the links within this article to contact or view the micebook profiles on any of the venues, hotels or suppliers mentioned. Alternatively, search all our
Destinations
for ideas on where to take your next event and create your own inspiration board…