Don't be deceived by the name, this hotel getaway is closer than you think…
Madame Micebook loves a weekend with the girls in Manchester…and next February she will have the perfect bolthole to check in to. The design sleek Hotel Brooklyn is set to open in the heart of Portland Street, Manchester and takes its name from the hip NYC borough.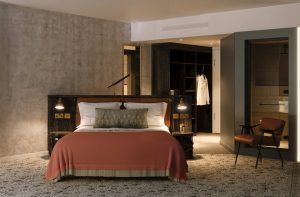 The 189-room property will pay homage to Brooklyn's history from early 20th century to the present day, referencing its enviable culture and edgy style. Eighteen of the rooms are fully accessible, with designs including basins with integrated hand grips and removable matt black grab rails.
Large public spaces will welcome guests for coffees or cocktails – Madame will be choosing the latter – while the cosy Snug features an open fireplace plus a record player, perfect for spinning a record from the extensive Manchester music collection.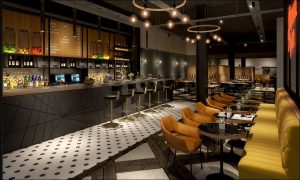 A flavoursome menu fused with European and American influences is served in Runyon's, the restaurant named after American writer Damon Runyon, who was famed for his depiction of Brooklyn characters. Madame Micebook will be tucking in to the Crab Flake A La Newberg and Billy's Bacon Fried Rice before venturing to the top-floor for a scenic nightcap.
On the top floor of the hotel, Salvation is Hotel Brooklyn's dedicated events bar, featuring exposed brick work, pop art and neon lights to create a lively destination bar for the UK's preeminent Northern city.
Click on the links within this article to contact or view the micebook profiles on any of the venues, hotels or suppliers mentioned. Alternatively, search all our
Destinations
for ideas on where to take your next event and create your own inspiration board…
Here are some more micebook profiles worth checking out for this destination: